Qeepsake Books now have a dedication page. This means that you can add a personal message for your child or loved one.
Here is how to add a message:
1. Go to your mobile app dashboard and click on the book icon in the top-right corner. (Or click on the menu icon and go to 'Order a Book'.)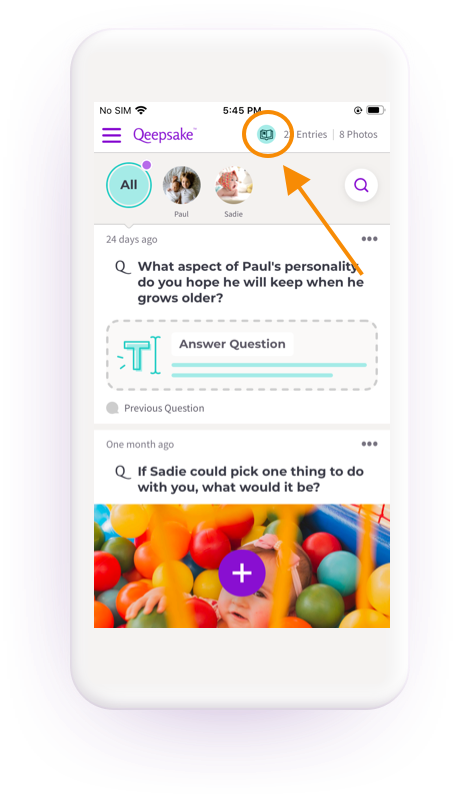 -- OR --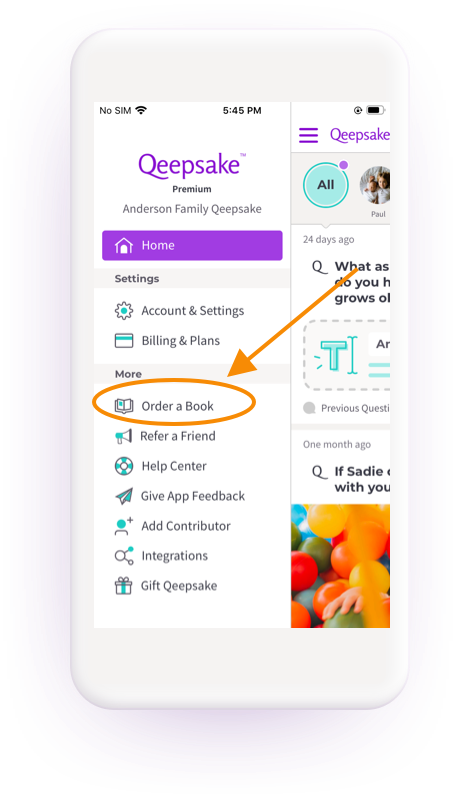 2. Preview your Qeepsake Book.
Cover: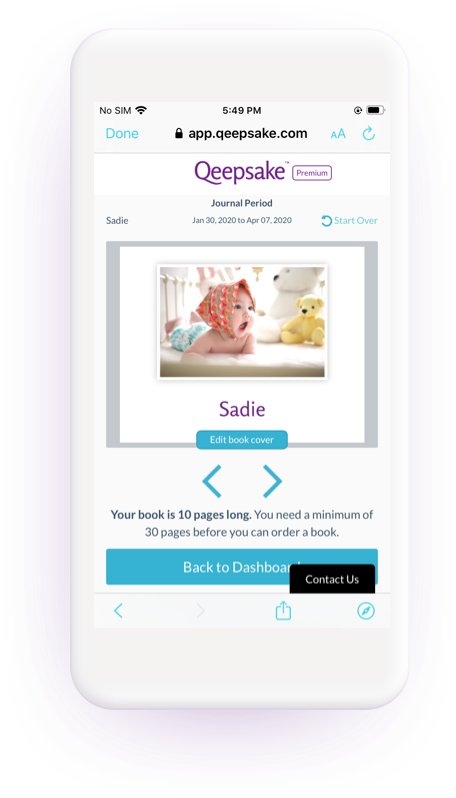 3. Scroll past the cover to the dedication.
Dedication: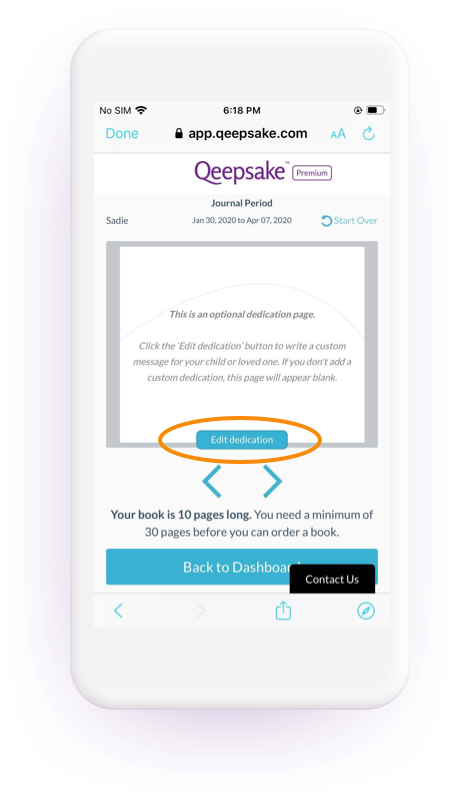 4. To edit your dedication, click on the blue 'Edit dedication' button.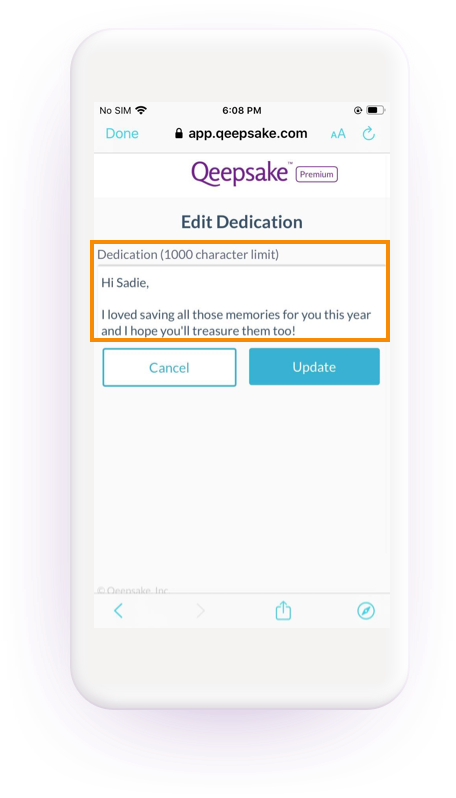 5. Enjoy your custom dedication!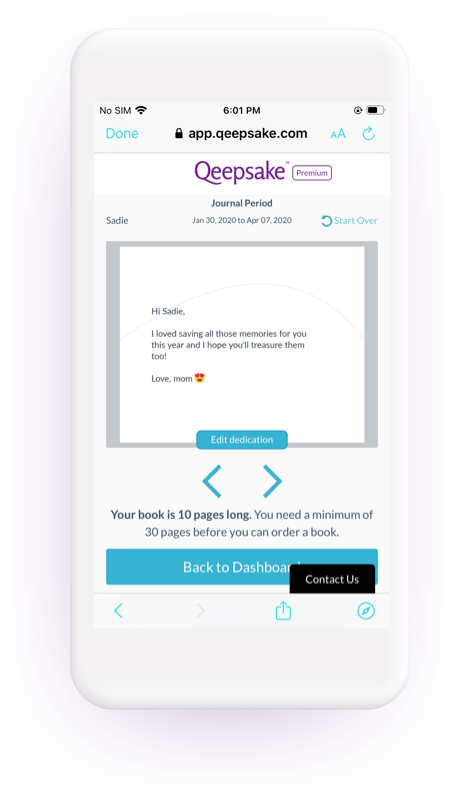 Tips and tricks to make the most of your dedication:
You can customize the dedication for each of your book orders!
You cannot add a picture on your dedication page, but feel free to use emojis, those will look great!
You are limited to 1,000 characters for your dedication.
If you choose to not add a dedication, this page will be blank with a swoosh in the book.
You can add dedications to both softcover and hardcover books.
Don't forget, you can also customize your cover!