Qeepsake has an algorithm that decides each page's optimal layout based on the type of memory you save in your journal. Layouts will vary according to different factors, such as:
There is a photo associated with this memory

The type of photo (portrait, landscape, or square)

The resolution of the photo

The length of the text

The previous memories (we try to optimize based on the previous memories and the one coming after)

And more!
There are about 15 different page layouts. Here are a few layout examples, as you can see they can vary quite a bit.
One page with one memory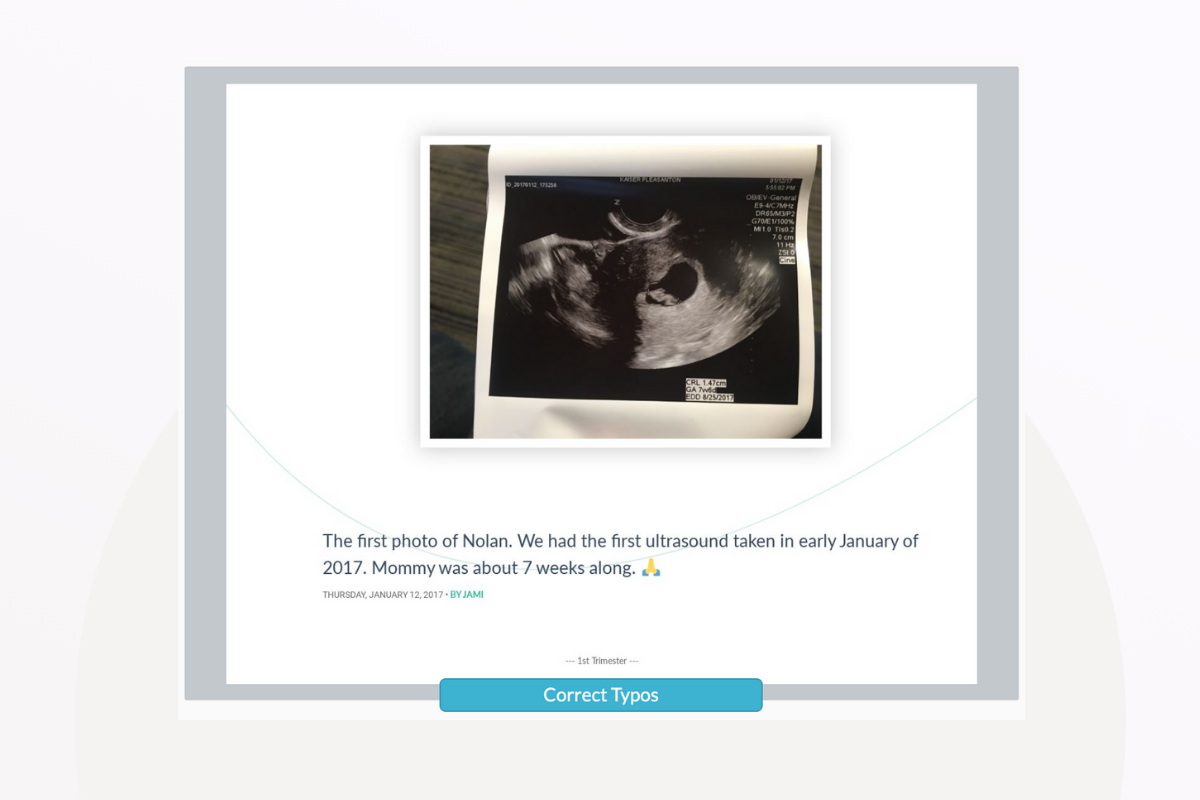 This is a landscape photo + text memory
One page with 5 text-only memories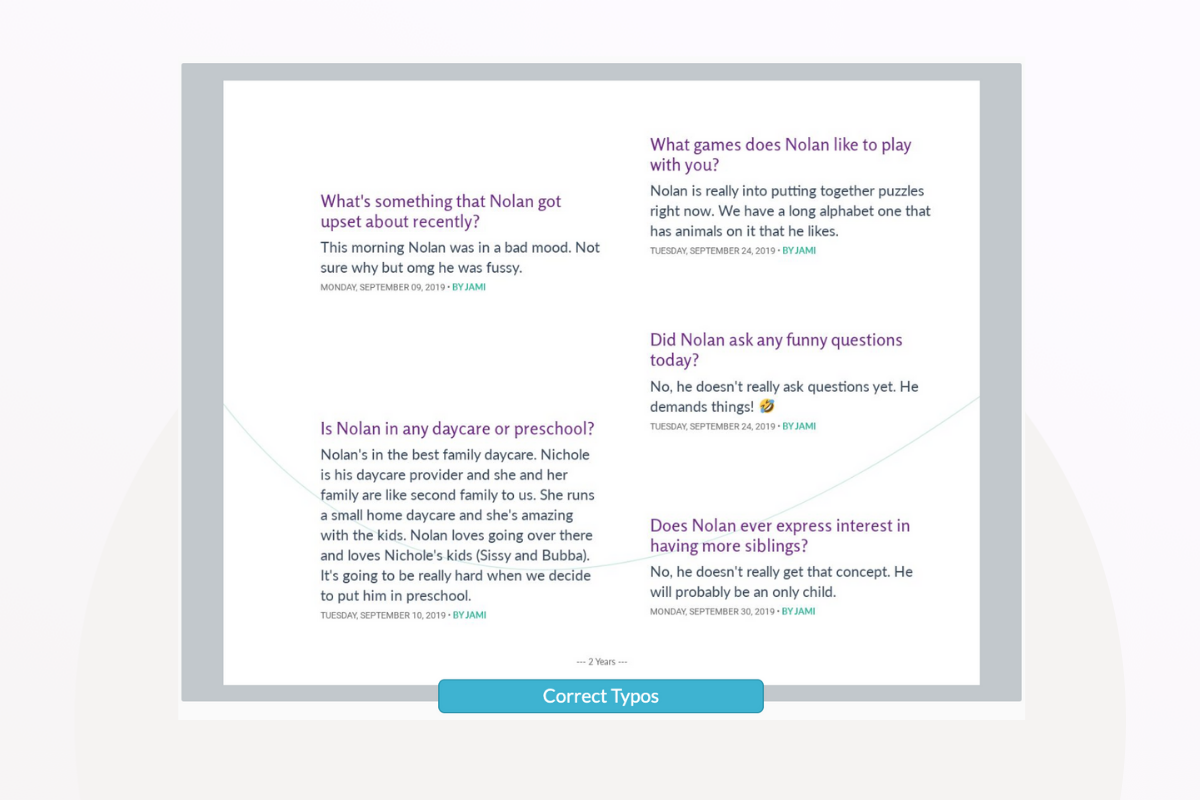 This is a 5 text-only memory page where one entry is longer
One page with two photo memories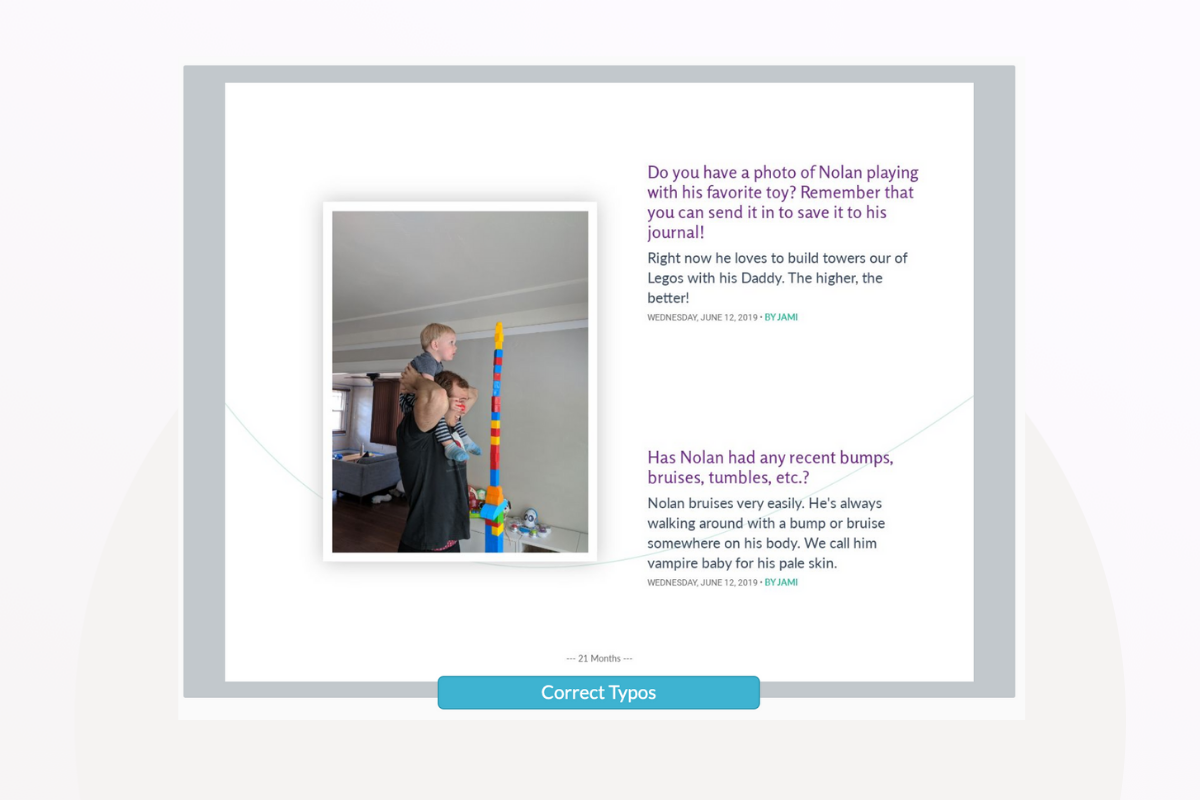 This is a two memory page where one entry has a portrait photo + text
Something to note, the layout can change if you edit the memory from the book preview, especially if you add or remove significant text. Here is how to edit your memories from the preview and how to remove some entries from your book.
Our goal is to optimize your whole book and to allow you to order a beautiful book in a few clicks. This algorithm is not perfect and we are constantly iterating on it. Overall, there should be larger photos, text, and less white space compared to books that were printed in 2018 or earlier.
If you see any layouts that look unusual, please email us a screenshot to support@qeepsake.com so we can investigate.