You can update the question time or frequency by going to the question settings page online or in the mobile app.
Where to find the question settings in the mobile app:
Click on the Menu button
Click on 'Account & Settings'
Go to 'Question Settings'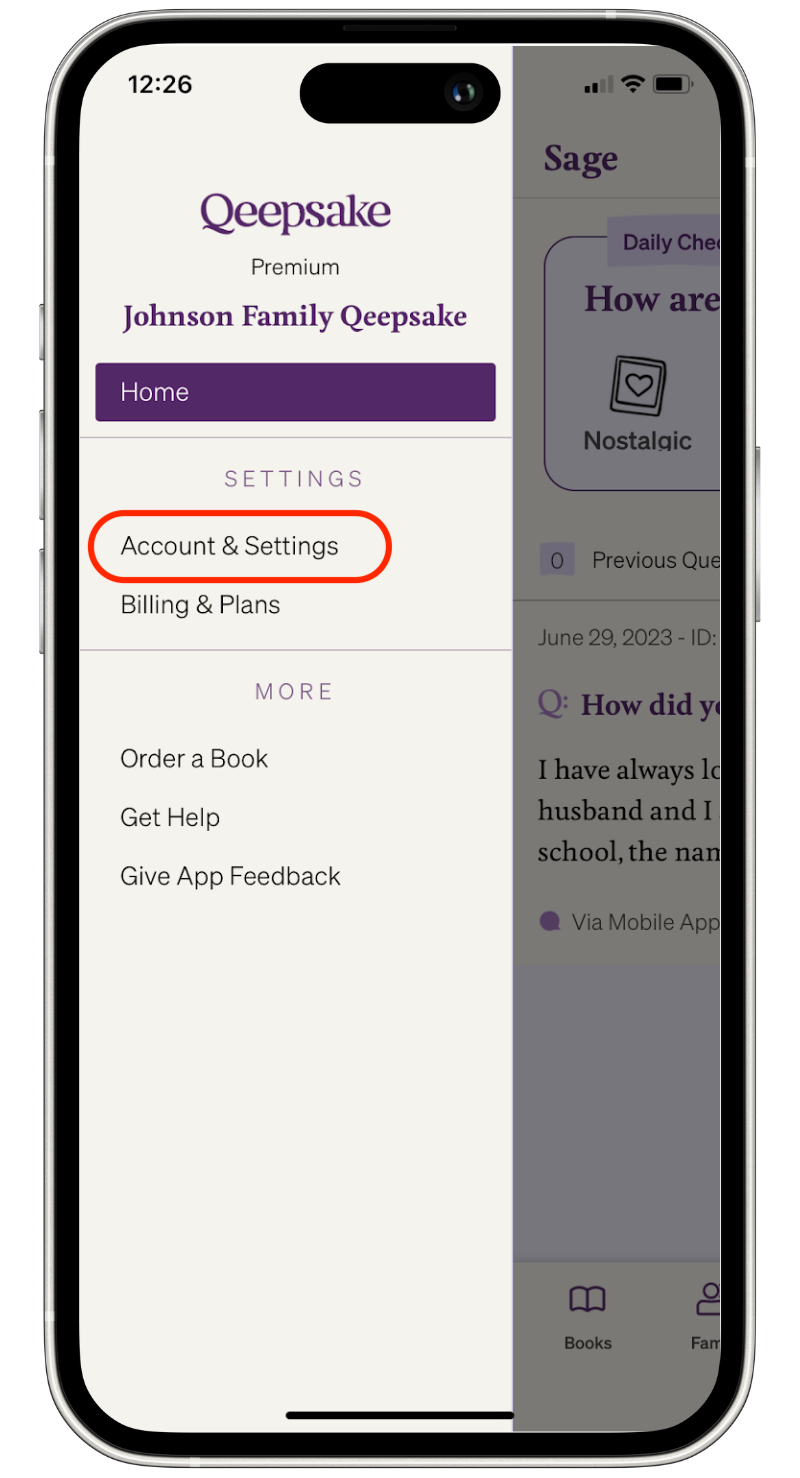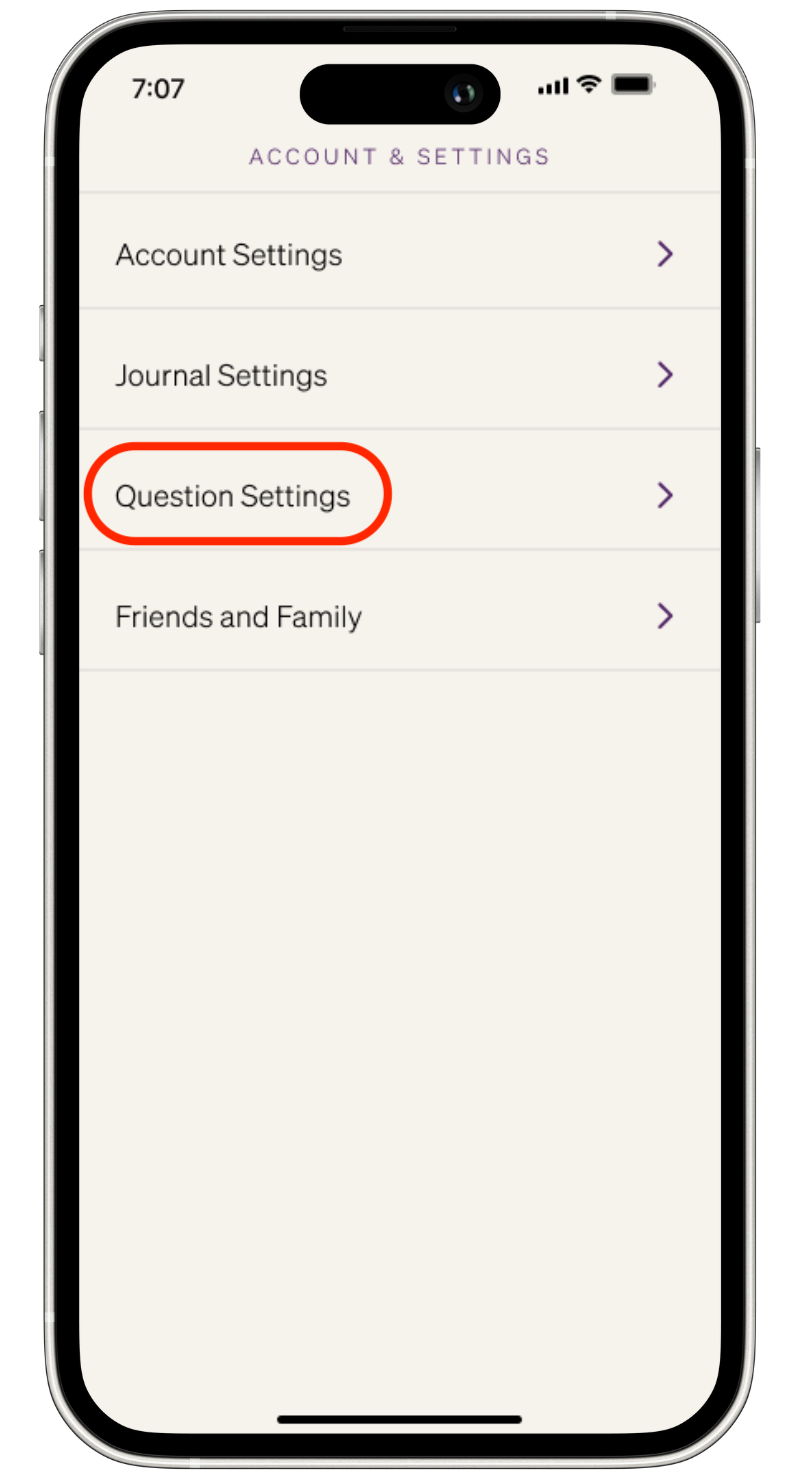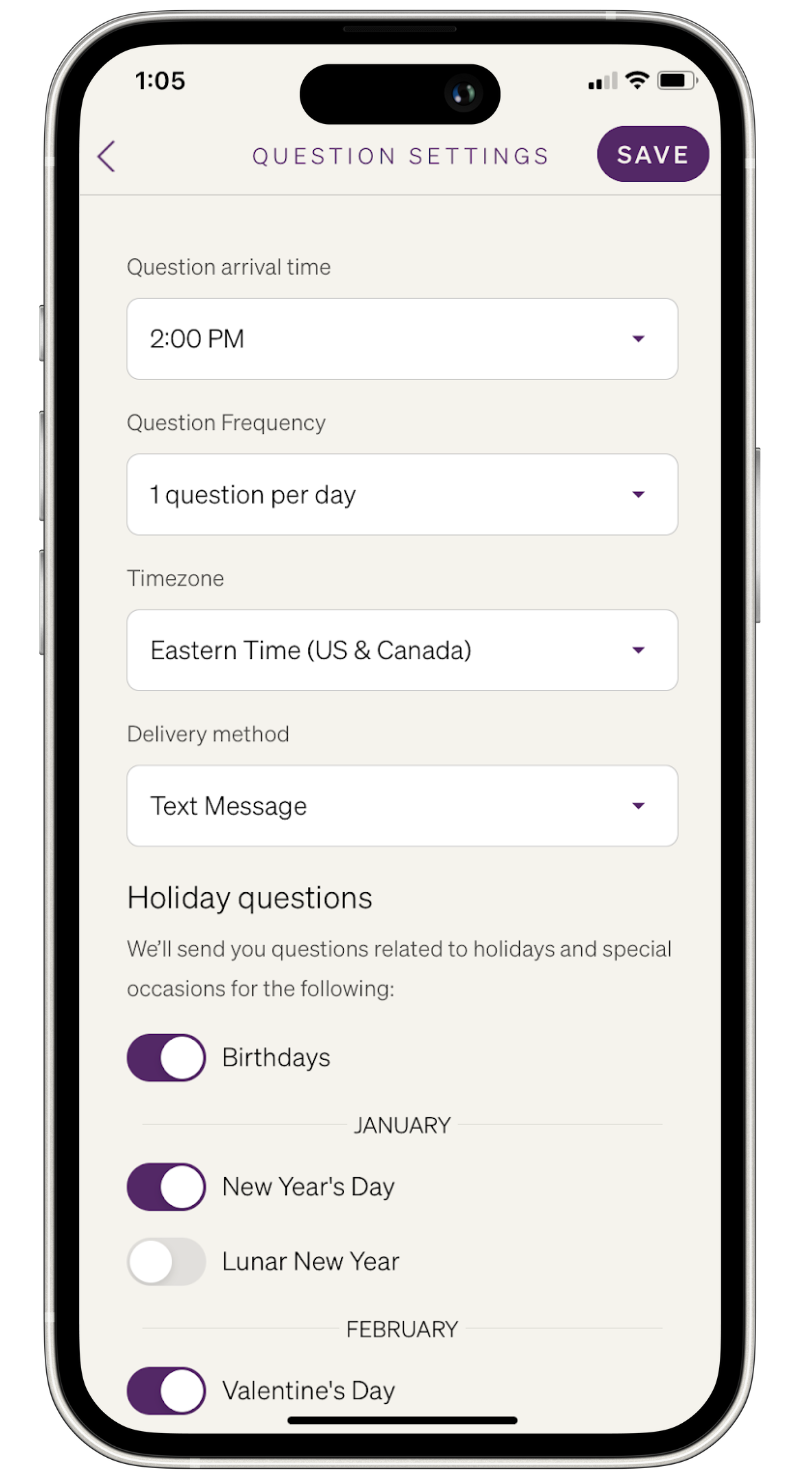 Depending on your membership you might have more than a few options for question frequency. You can turn off all questions by switching Question Frequency to "Off," which is different from turning the questions off to a specific journal.
5
5
Was this article helpful?
5 out of 5 found this helpful