Saving your child's memories just got easier!
Click on the Chapters icon at the bottom of the home screen to view the list of Qeepsake Chapters. You can preview your Chapter book of any of the categories and once you've saved 30 entries to any of your Chapters, you'll be able to order your child's own Chapter book! Curated books to capture life's most meaningful moments.

Chapter books are always the same price: $20 USD for a softcover book and $40 USD for a hardcover book!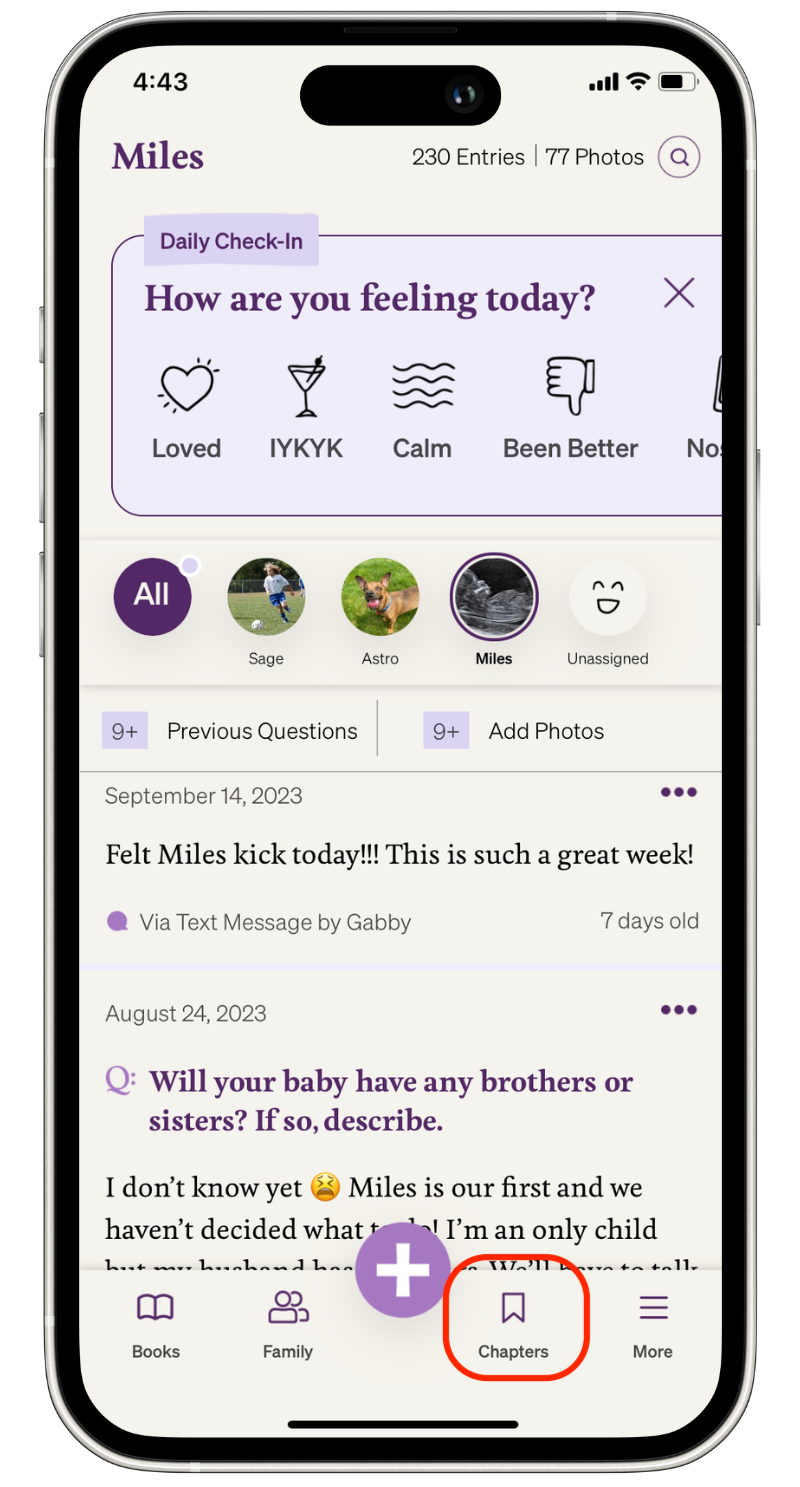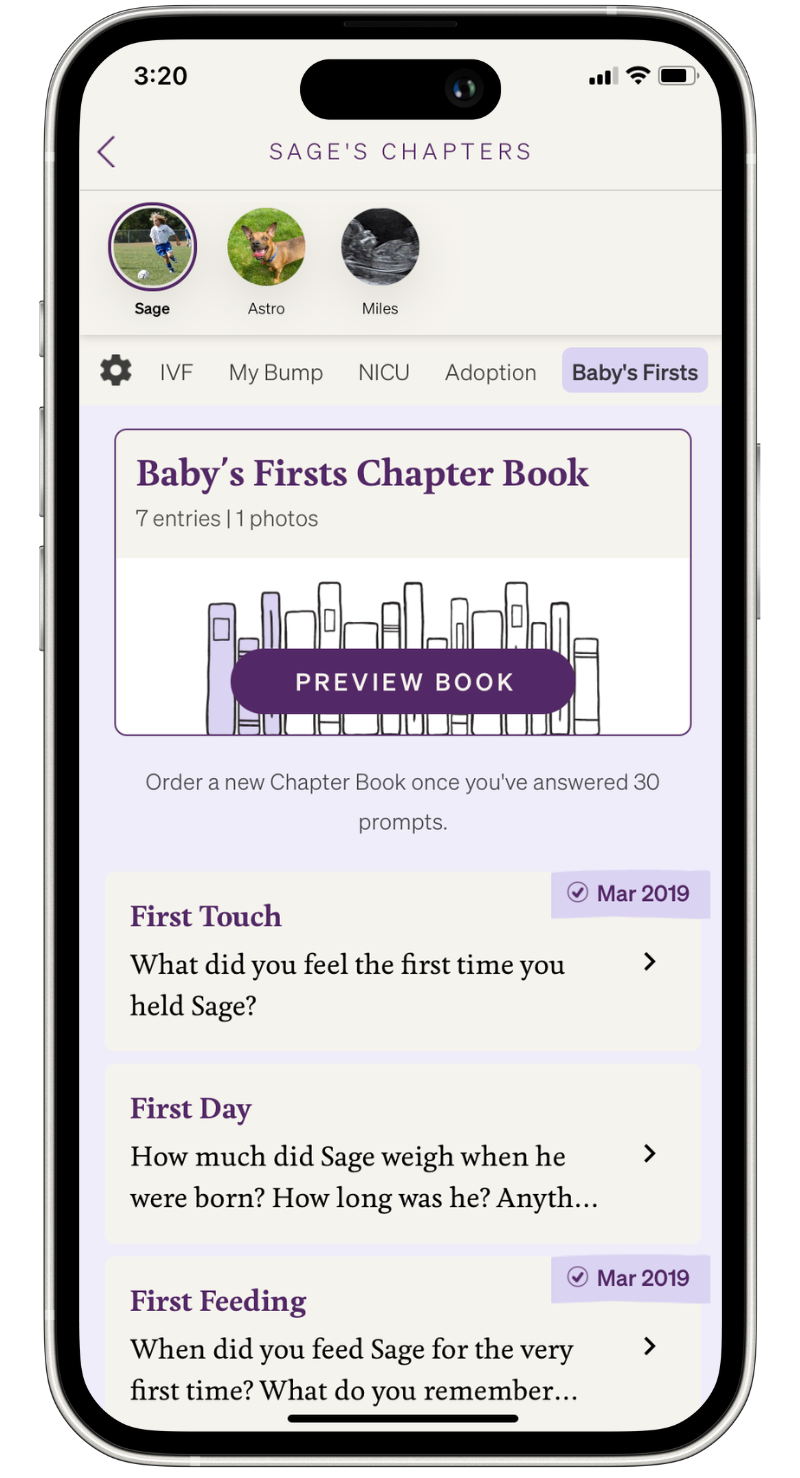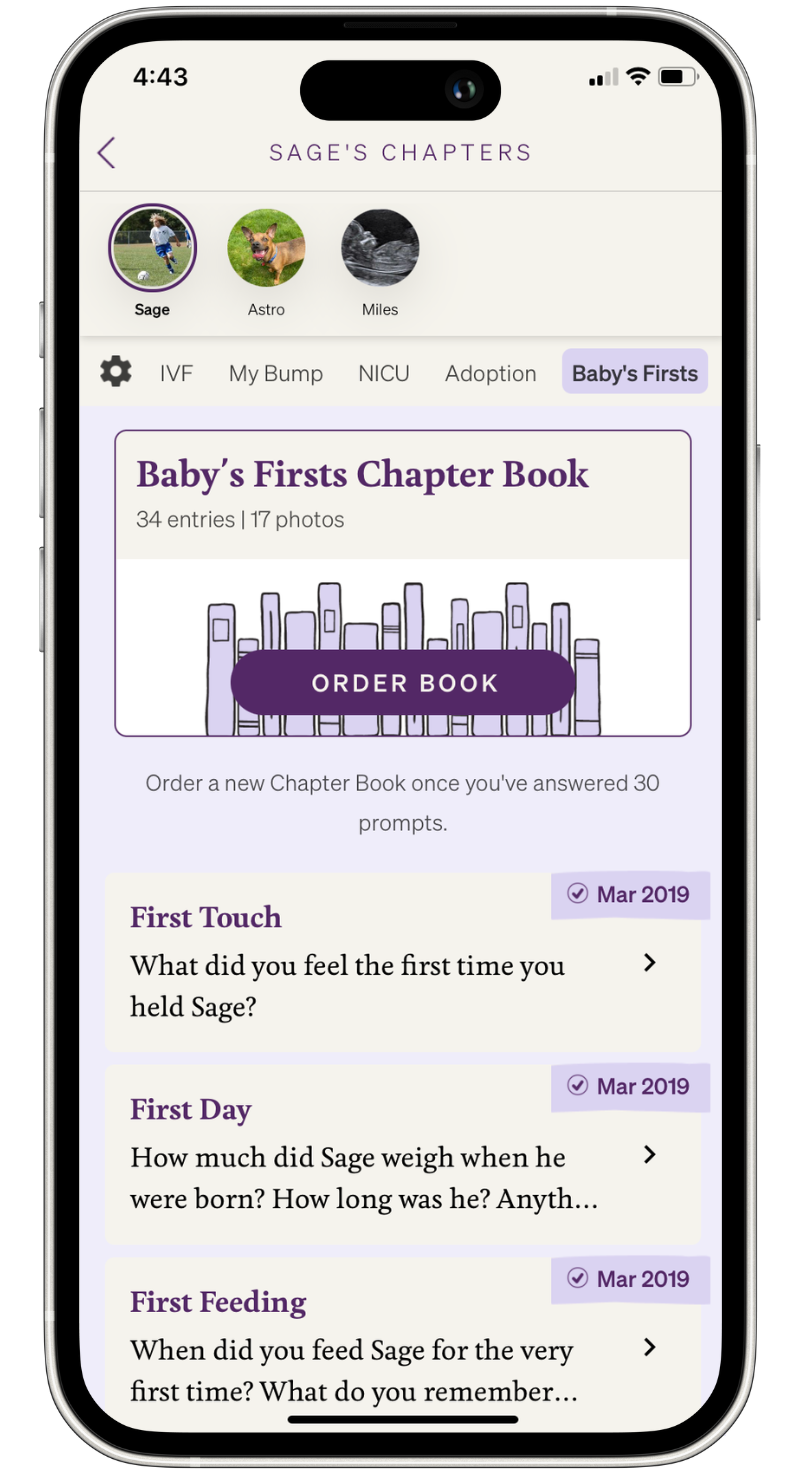 There are many chapters available for your specific journey including:

In vitro fertilization (IVF)

Adoption journey

Pregnancy/bump updates

School moments

This year's holidays
Baby's firsts, and so much more!
Have an earlier memory that has passed? Save it! When you add a photo from your camera roll to a new Chapter memory, you will have the option to save the memory with the date the photo was taken!
Want to toggle on/off your Chapter categories? No problem! Just head to your journal settings, choose the journal you want to adjust the Chapter categories for, and then scroll to the bottom to toggle which ones you want on or off!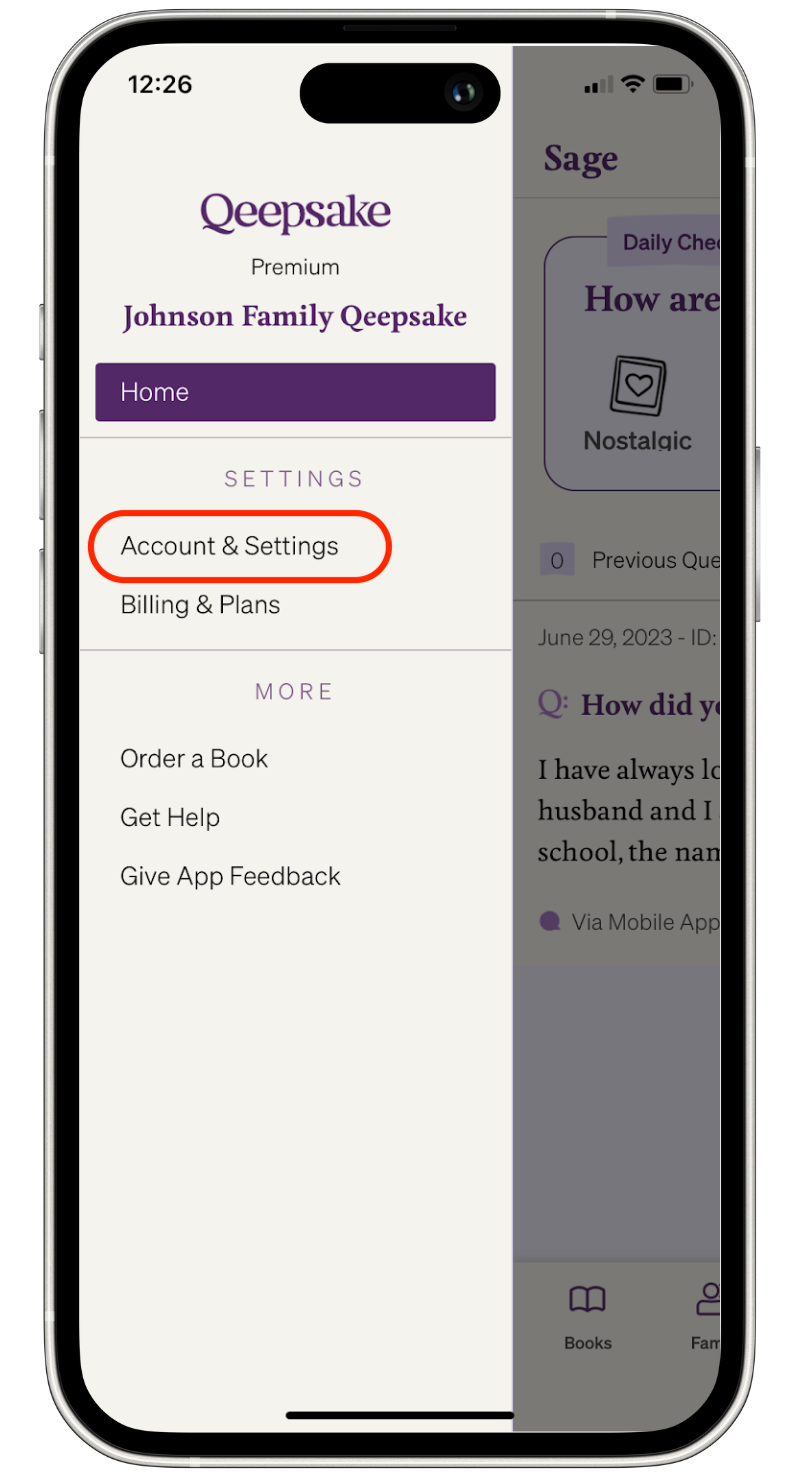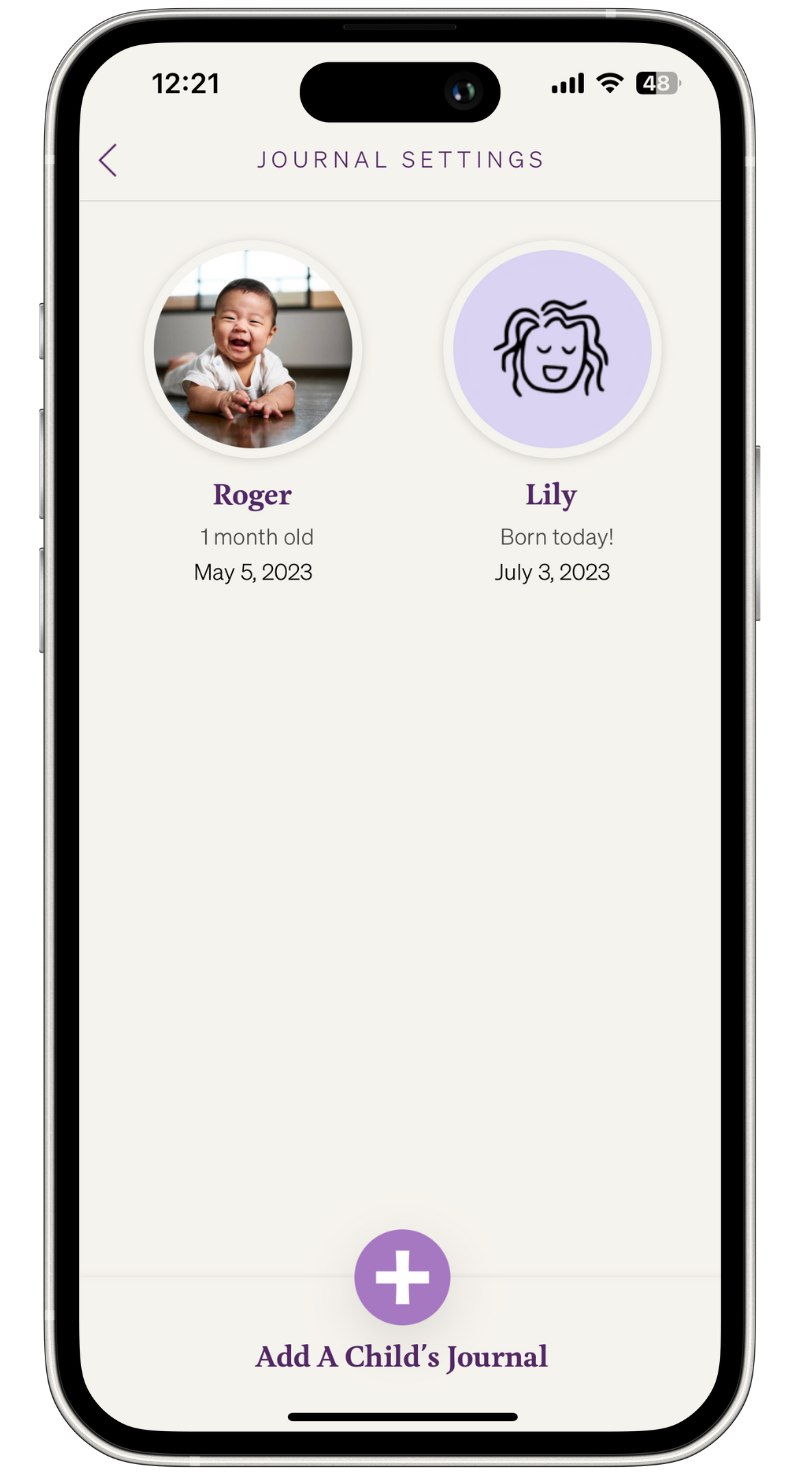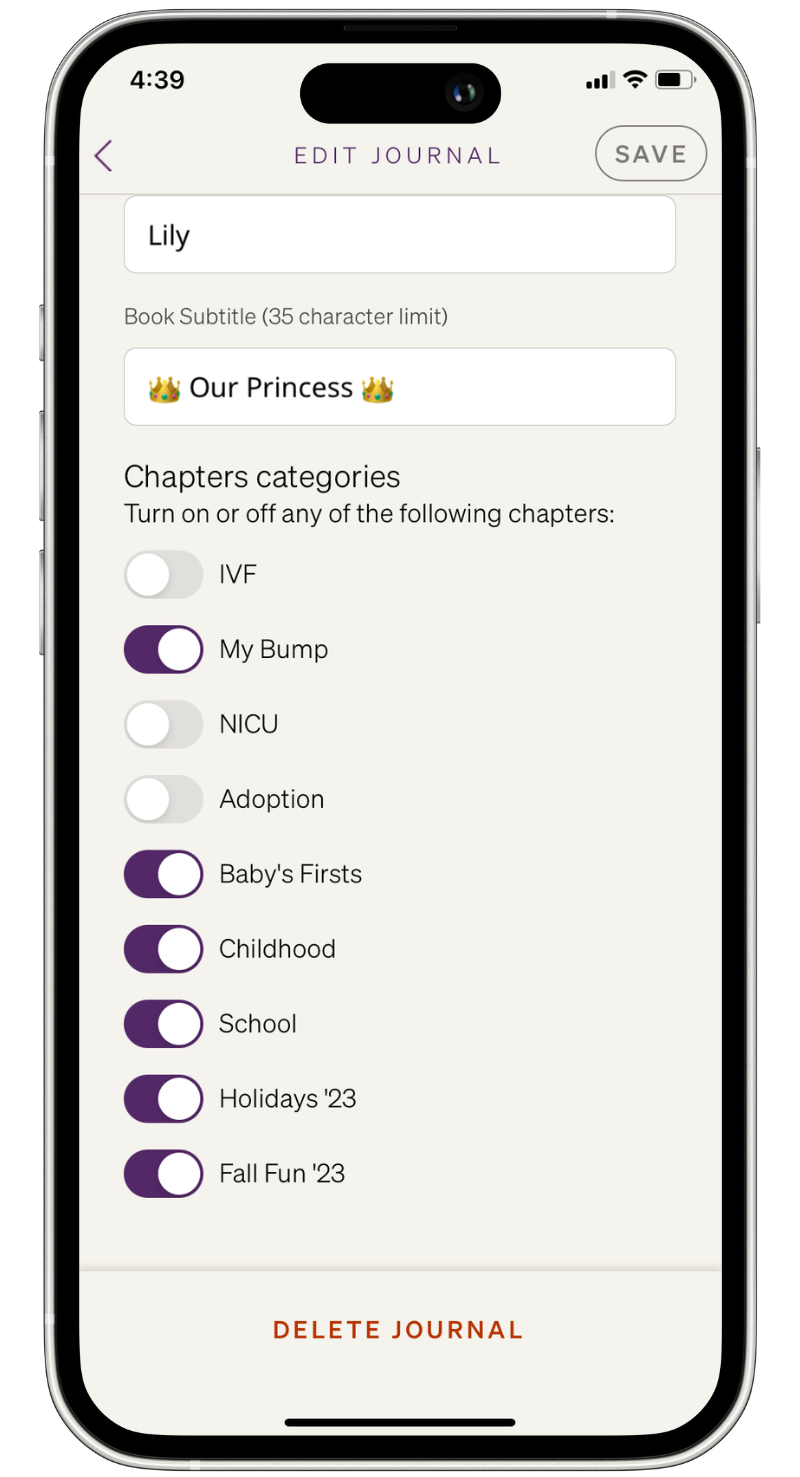 21
-1
Was this article helpful?
10 out of 21 found this helpful