From baby showers to birthday parties and baking blueberry muffins — your family has so many stories to tell! Sometimes, you'll have multiple photos you want to share from the same event. You can cherish those memories exactly how they happened with the ability to reorder same-day entries!
Please note that it is easiest to reorder entries in the book preview.
You can reorder journal entries by changing the time or date field directly from your book preview. If you have more than a few entries you want to reorganize, it's better to use the Qeepsake App and then refresh the book preview after making those changes in the app.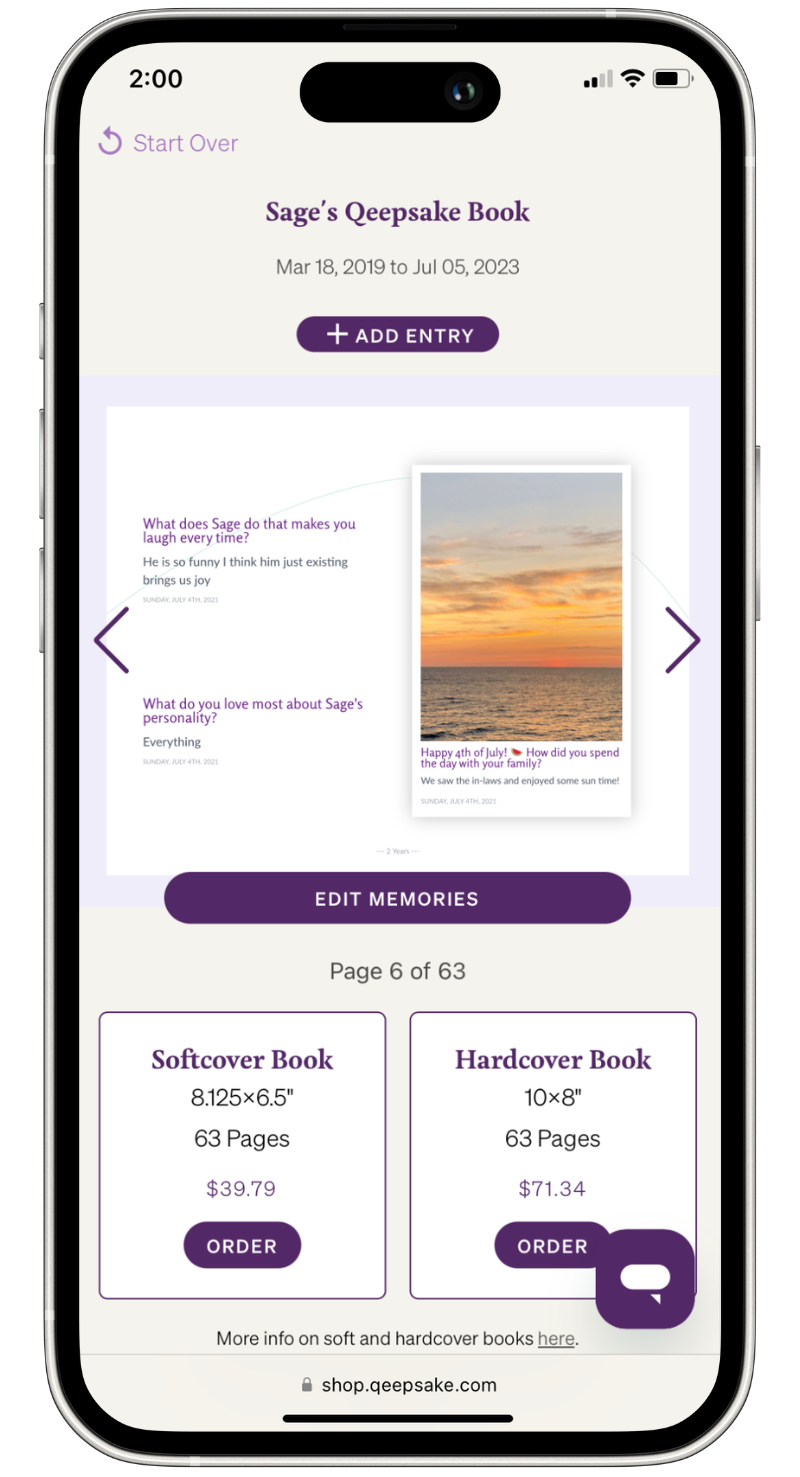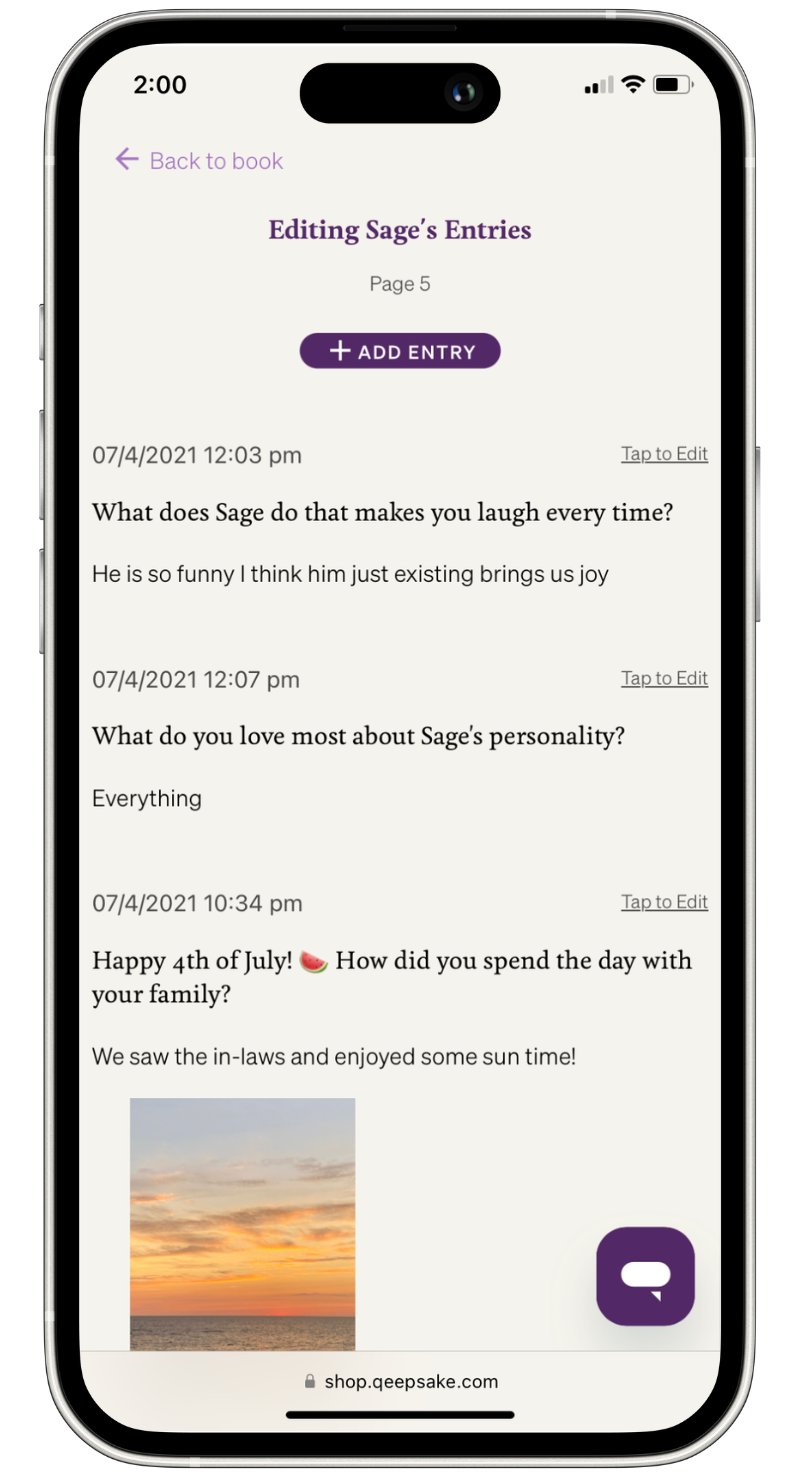 After you change the time or date of an individual entry, you'll be directed to view those entries in the book. Note: the layout of the pages may change when you reorder entries.
2
0
Was this article helpful?
1 out of 2 found this helpful