Yes, you can! You can search for entries by a specific date or date range using the app.
Click on the search icon and a drop-down menu appears. You can search a keyword, a date range, and search for entries that are included or excluded from the book.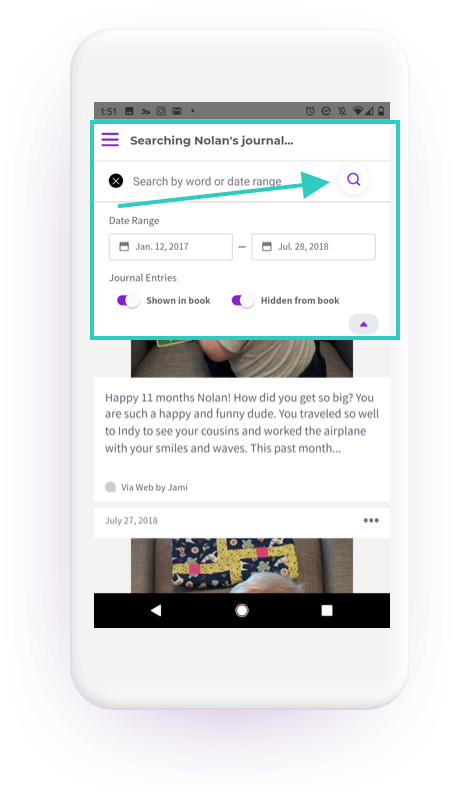 The feature to search by date or for entries included/excluded from the book is only available through the mobile app.
0
0
Was this article helpful?
0 out of 0 found this helpful