Yes! By default, all your entries will appear in your book unless you decide to exclude some by hand. You can remove individual entries you wish not to include in your books at any time - without deleting the entire entry from the journal.
You can "deselect" entries both in the mobile app or online at app.qeepsake.com. Go to the entry you want to remove from the book, but you don't want to delete it. Click on the entry to edit it and then check or uncheck the book icon. The icon will turn gray to indicate it won't be included in the book. If the book icon is green, it means the entry will appear in the book. 
Selecting entries for the book on the mobile app: 
Selecting entries for the book online: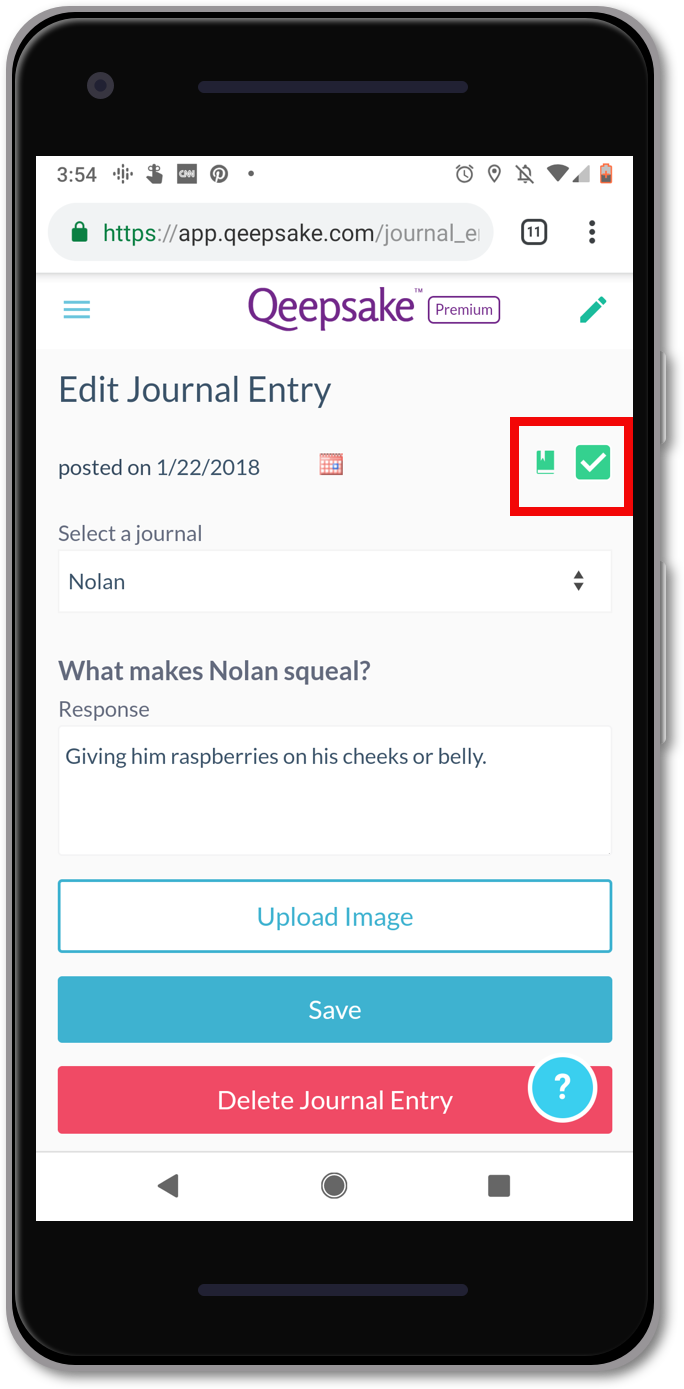 NOTE: In the book preview at app.qeepsake.com/book, all "included" entries will appear in the preview by default for the date range you select.