By default, all your entries will appear in your book unless you decide to exclude some by hand.
You can "deselect" individual entries you wish not to include in your books at any time - without deleting the entire entry from the journal both in the mobile app.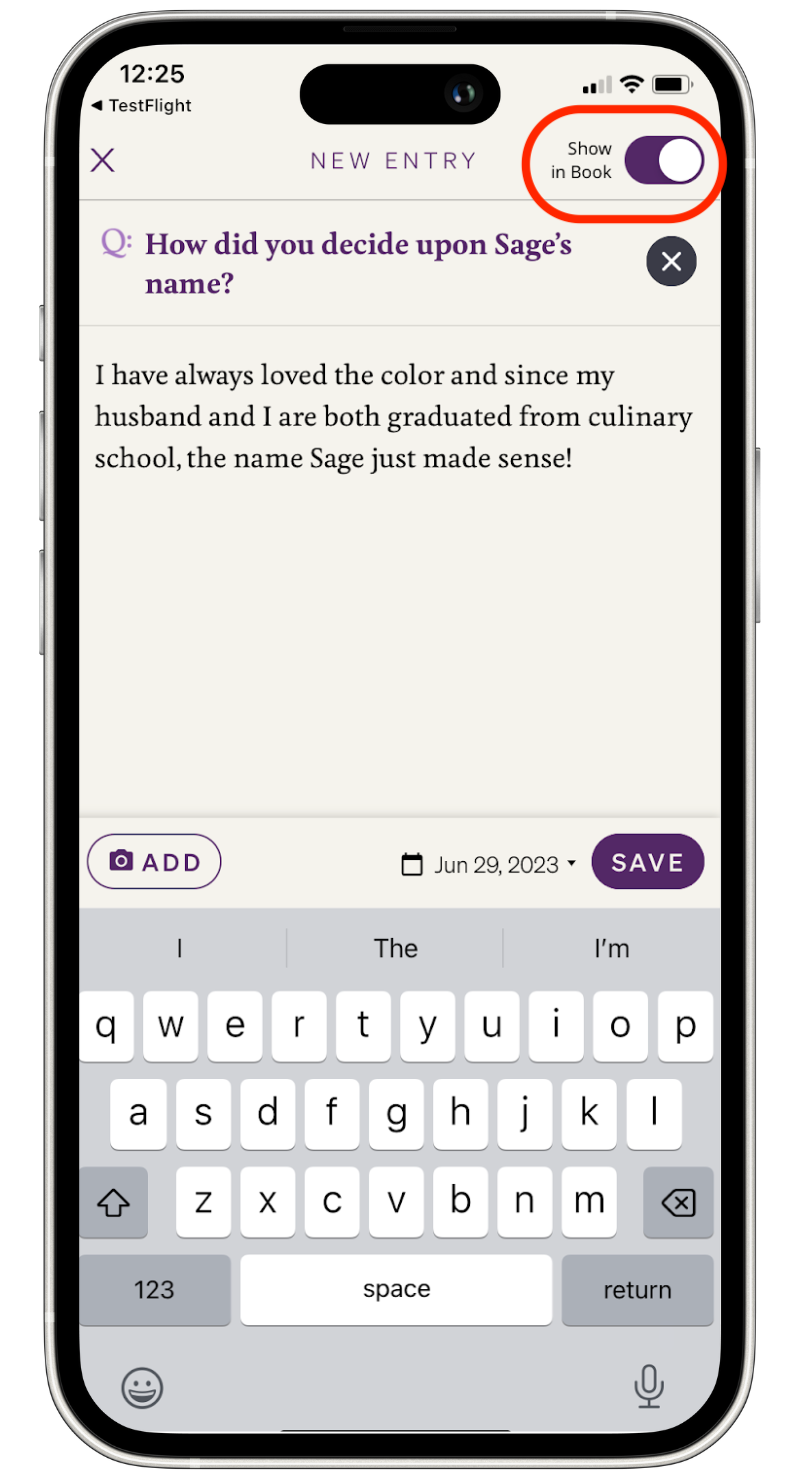 The toggle will turn gray to indicate it won't be included in the book. If the toggle is purple, it means the entry will appear in the book.

8
4
Was this article helpful?
6 out of 8 found this helpful