Need to skip a question you just received from Qeepsake? If you're on Qeepsake Plus or Premium, there are two ways to skip a question. 
1. TEXTING IN SKIP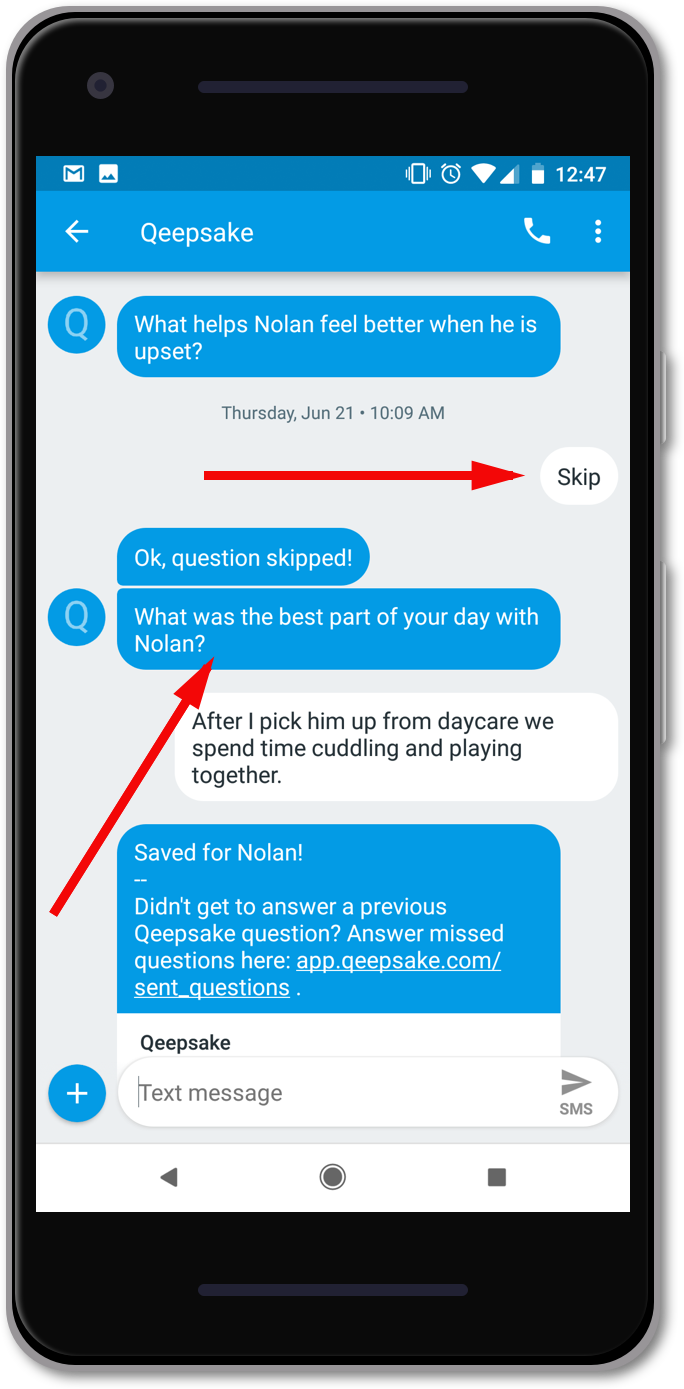 The skipped question will get moved to your Previous Questions folder. Once you "skip" your last question of the day, you'll then be able to text Qeepsake a spontaneous memory or photo (without associating this memory with your last question). 
Skip a question to save a spontaneous memory: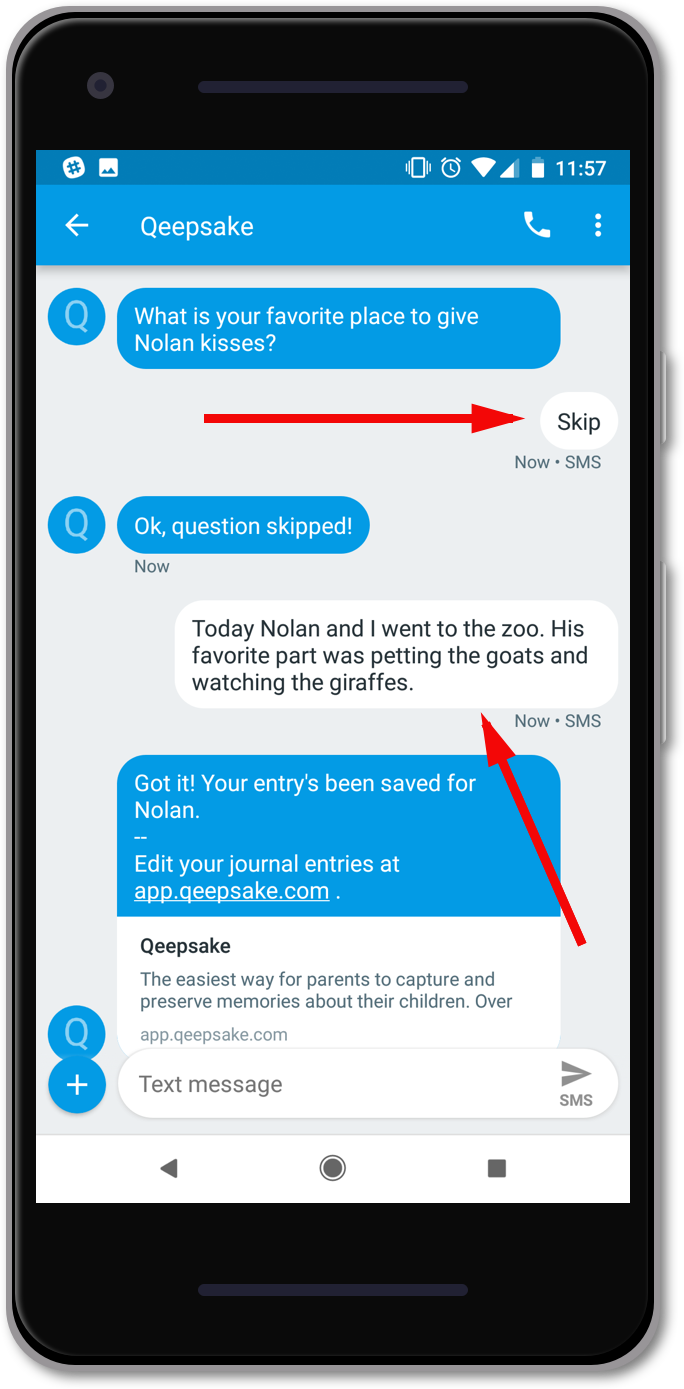 And remember, you can always log into your Qeepsake account, and edit/answer your skipped questions under your Missed Questions tab. You can learn more about answering missed questions here.
2. IN THE MOBILE APP
If you are using the mobile app, when looking at your dashboard feed, your latest question will always appear as a purple card at the top of your dashboard (even if you receive your question by sms).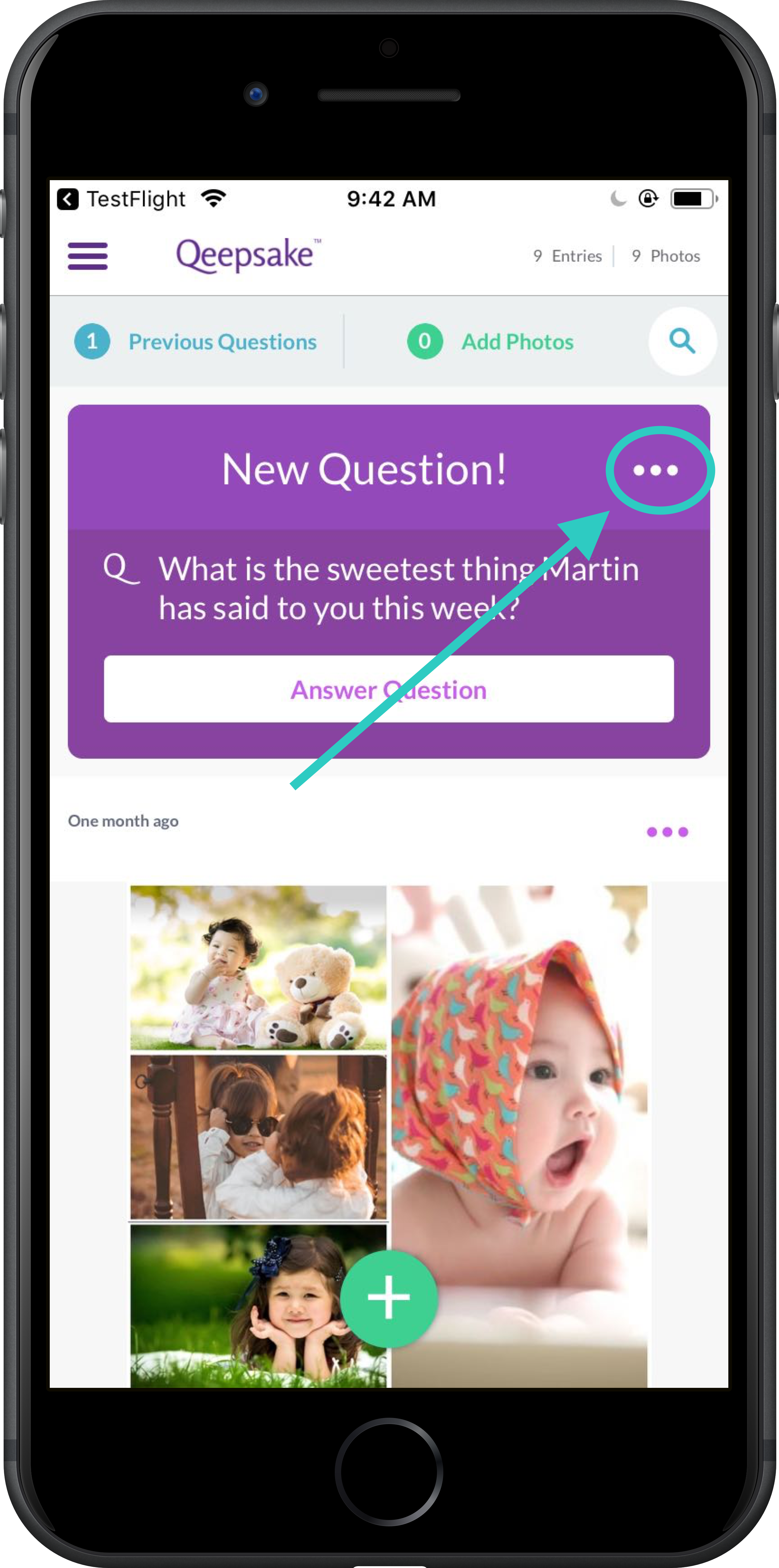 If you click on the 3 ellipses in the top right corner of the purple card, you'll then see the following options: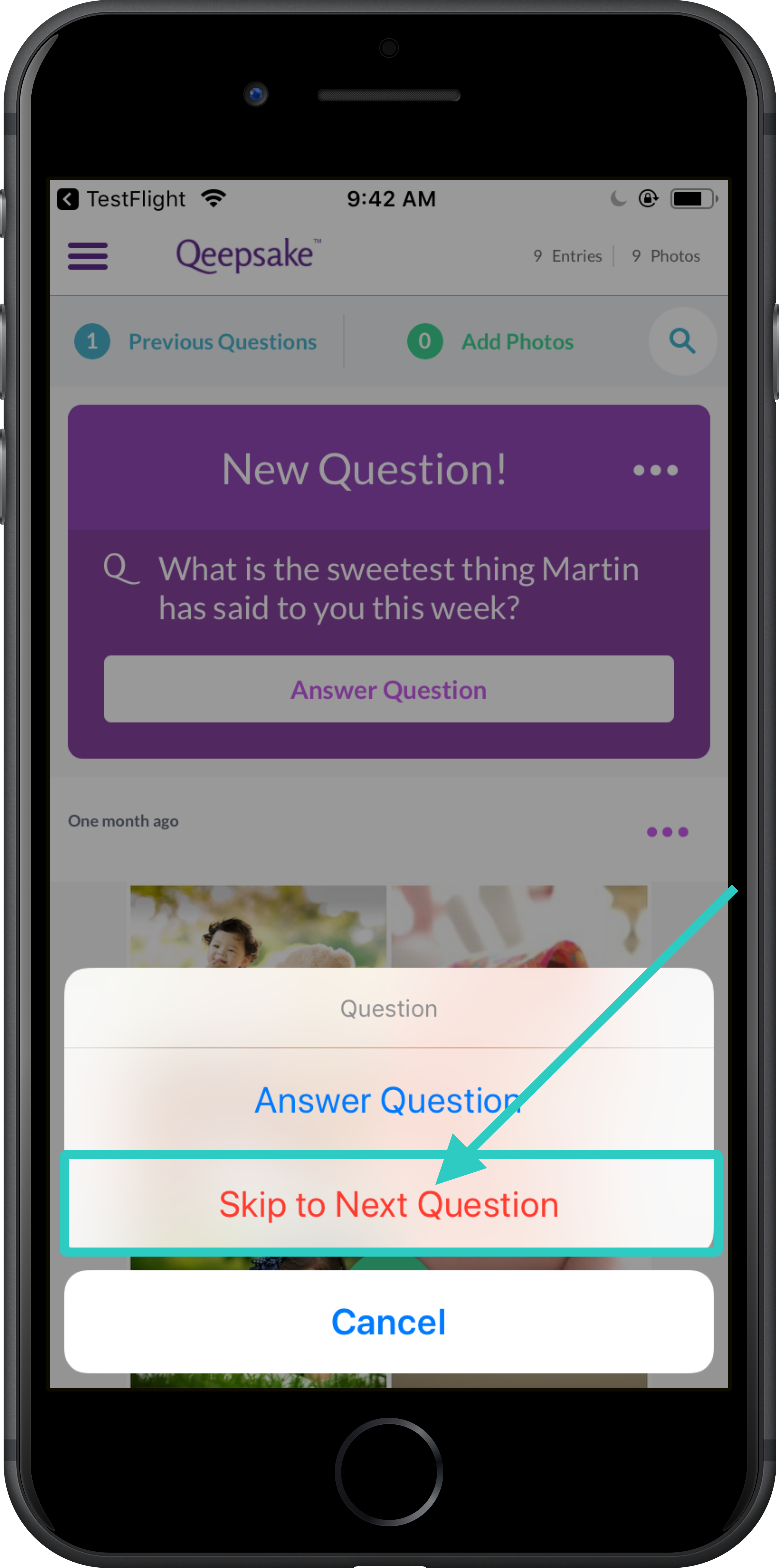 If you click on 'Skip to Next Question', you'll then receive your next question through your delivery channel (text message or push notification).
PLEASE NOTE that there is usually a 30 seconds delay before the question reaches you (after you click on Skip) and your skipped question will not appear in your previous question folder.
If this is your last question of the day, you won't see the 'Skip to Next Question' but 'Remove Question.' If you click on 'Remove Question,' the question will be removed from your previous questions list.