You can add up to 4 photos in a single journal entry with the photo collage feature in the Qeepsake app.
When adding a photo through the app, you'll now see the 'Build Collage' option. You'll be able to select 2-4 photos from your phone and be able to rearrange, resize, and drag them into a collage layout that saves as a single journal entry.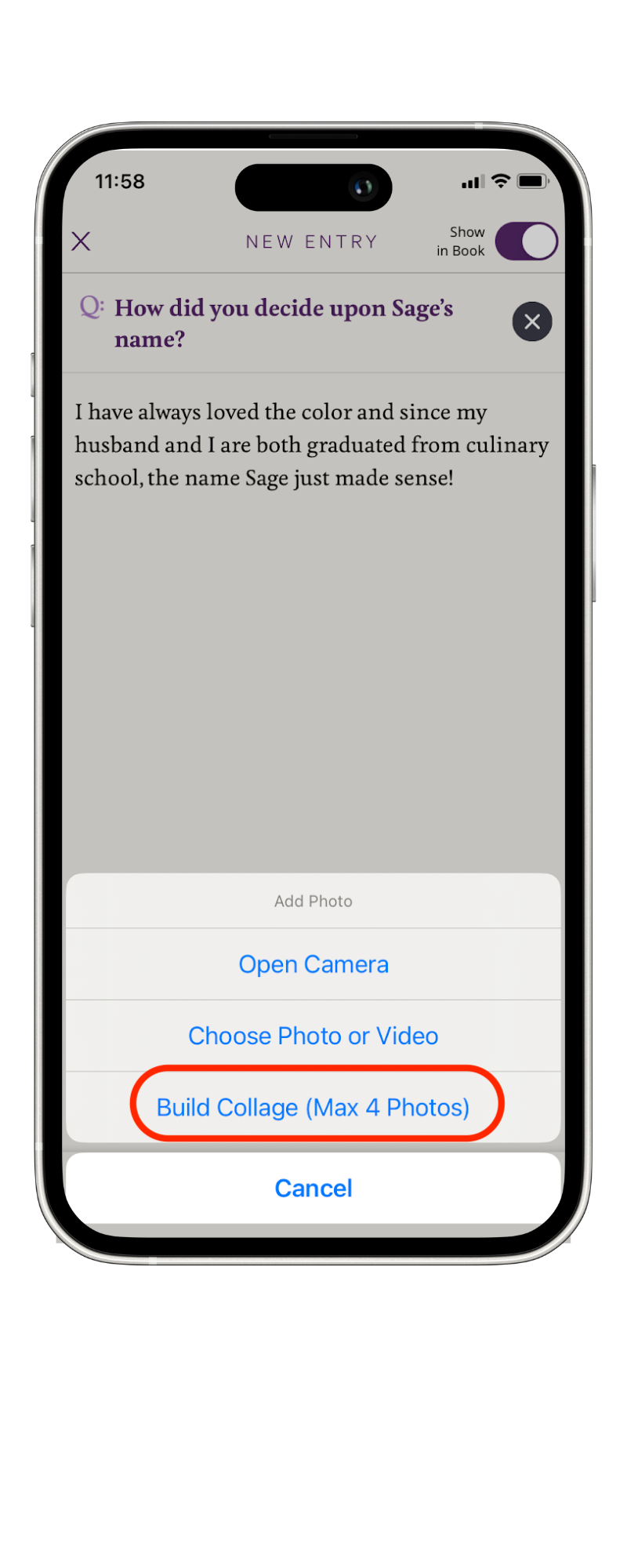 19
-11
Was this article helpful?
4 out of 19 found this helpful