In the mobile app
On your due date or after. Log into the app. If your baby is already here you just need to click on the 'Start baby question' toggle.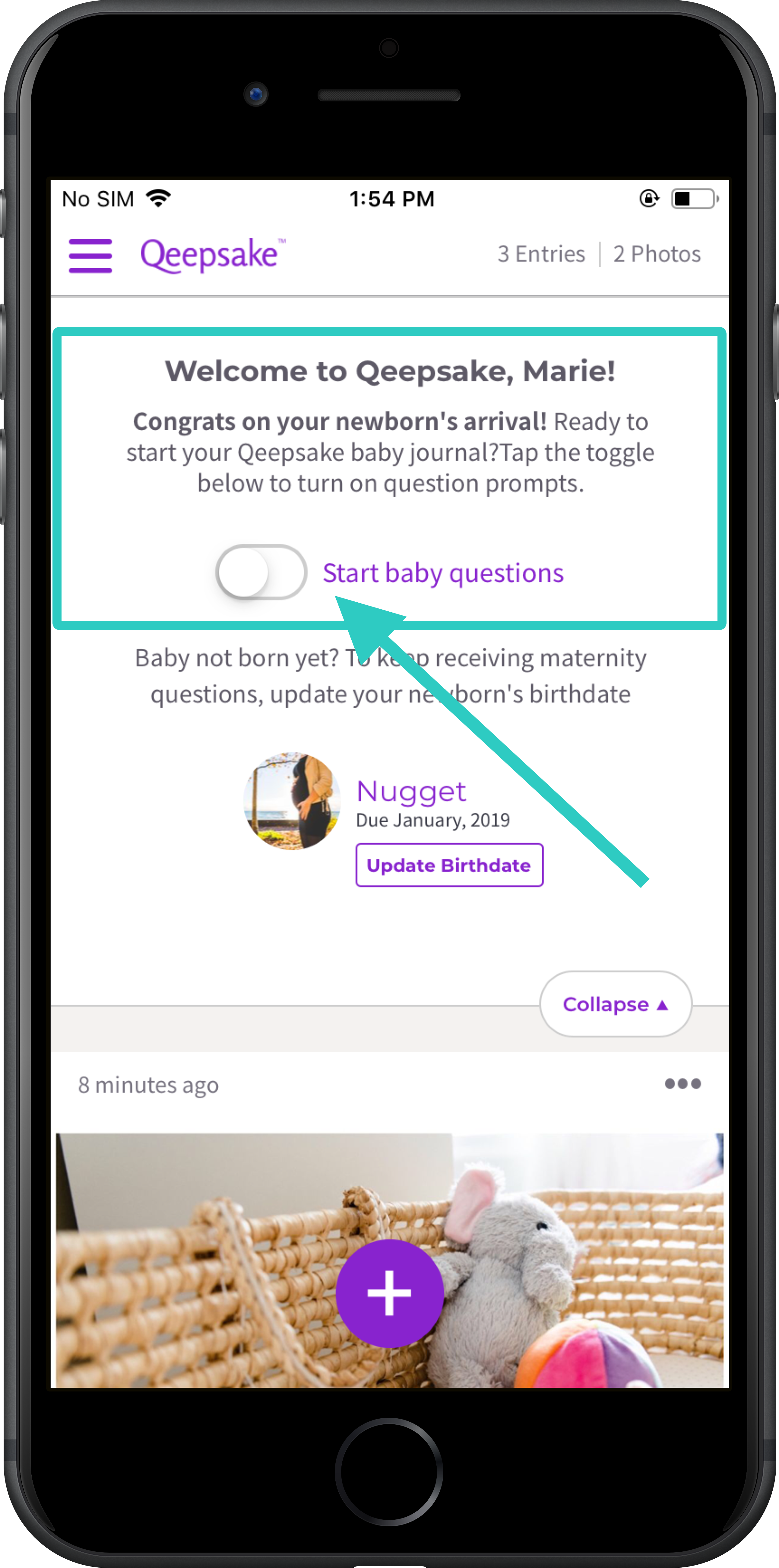 Before your due date. If your baby arrived early, log into the app, and click on the purple banner to update your child's birthdate. Baby questions will start immediately.

Online
1. Log into your account online and click on the name of the expecting journal.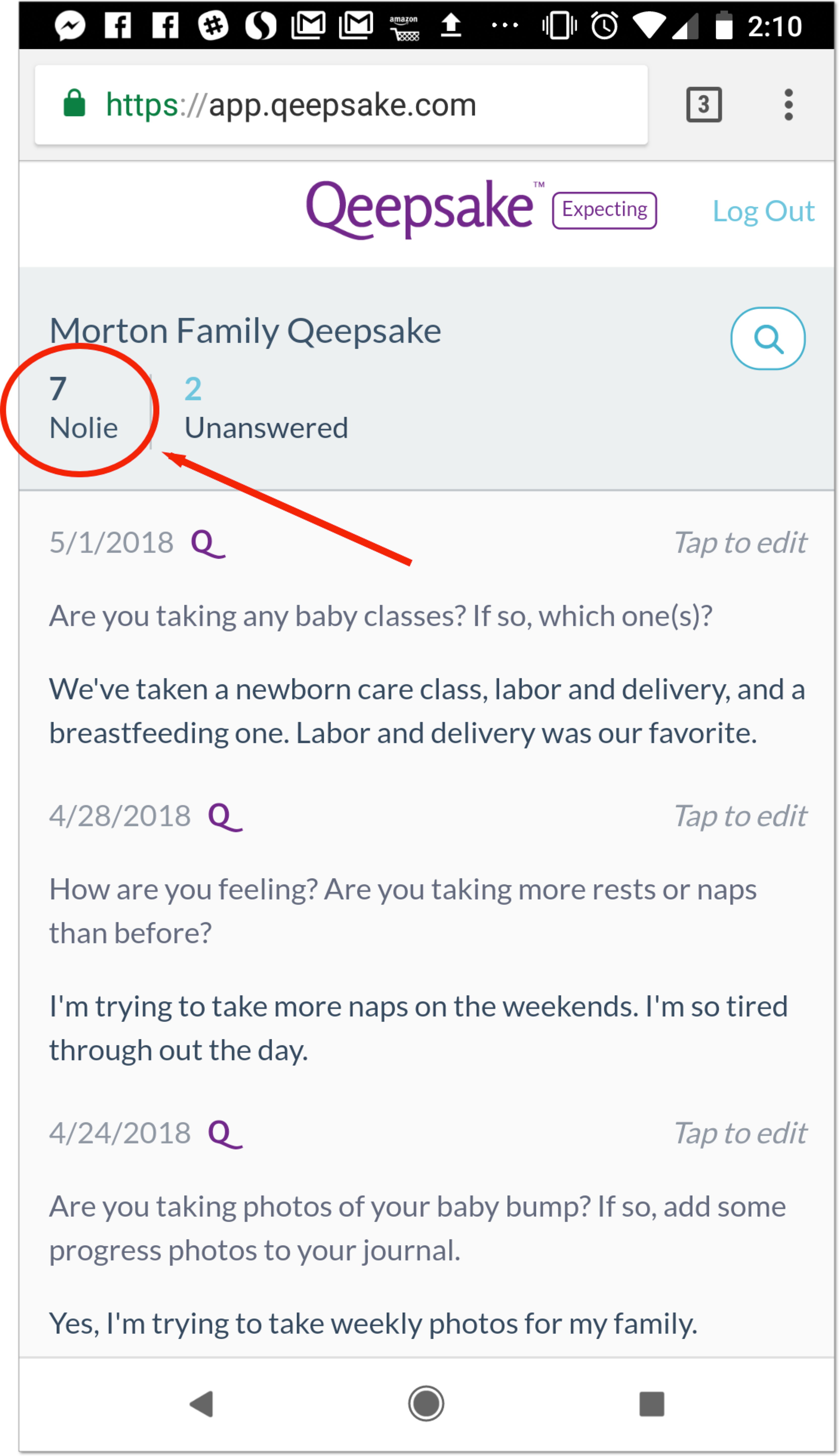 2. Click on the gear icon next to the journal name. This takes you to the journal settings page.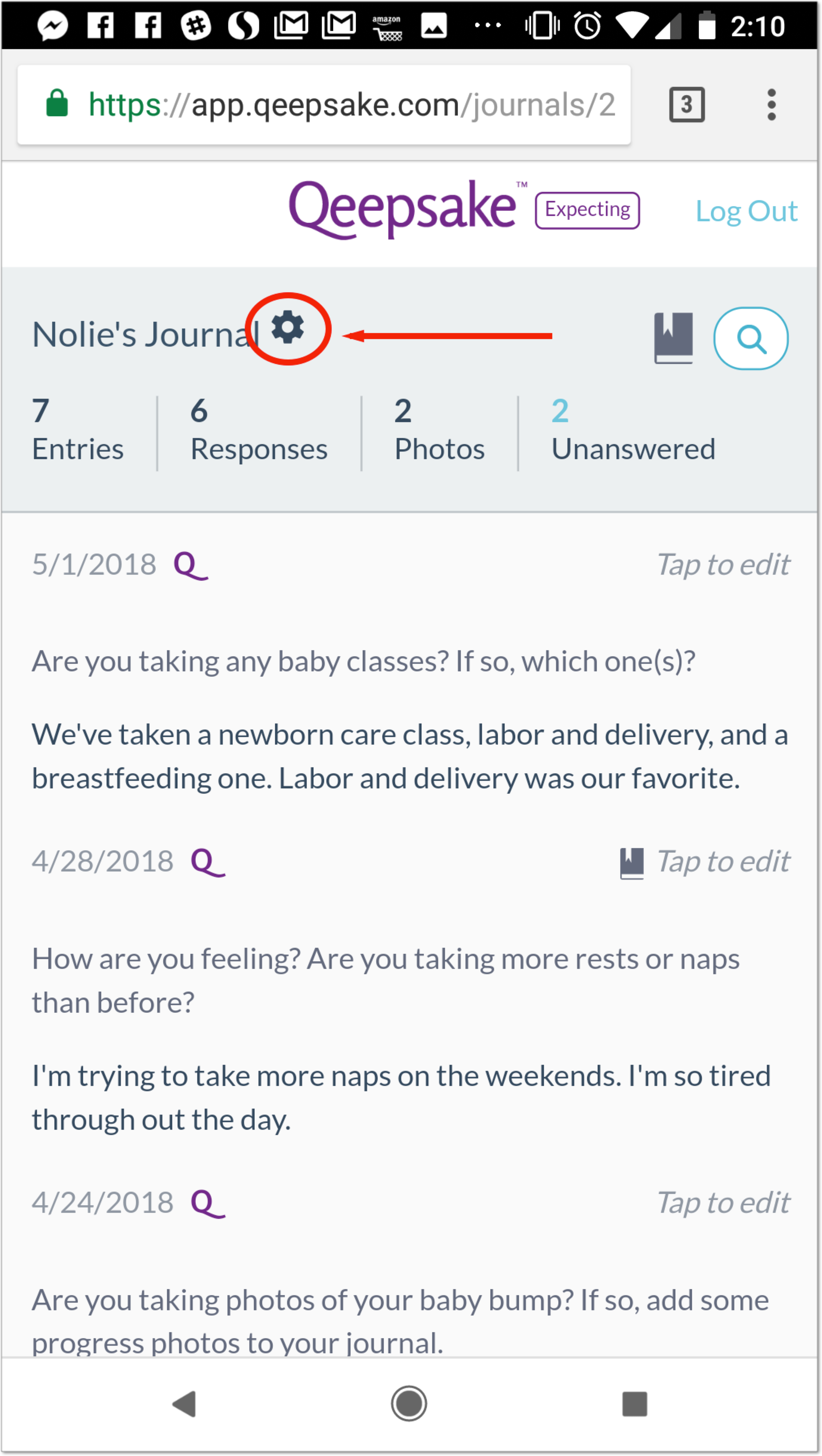 3. You will want to change the DOB inside the journal to the child's birth date. Note - the date needs to be set to either today's date or an earlier date for your account to switch between the expecting questions to the baby questions.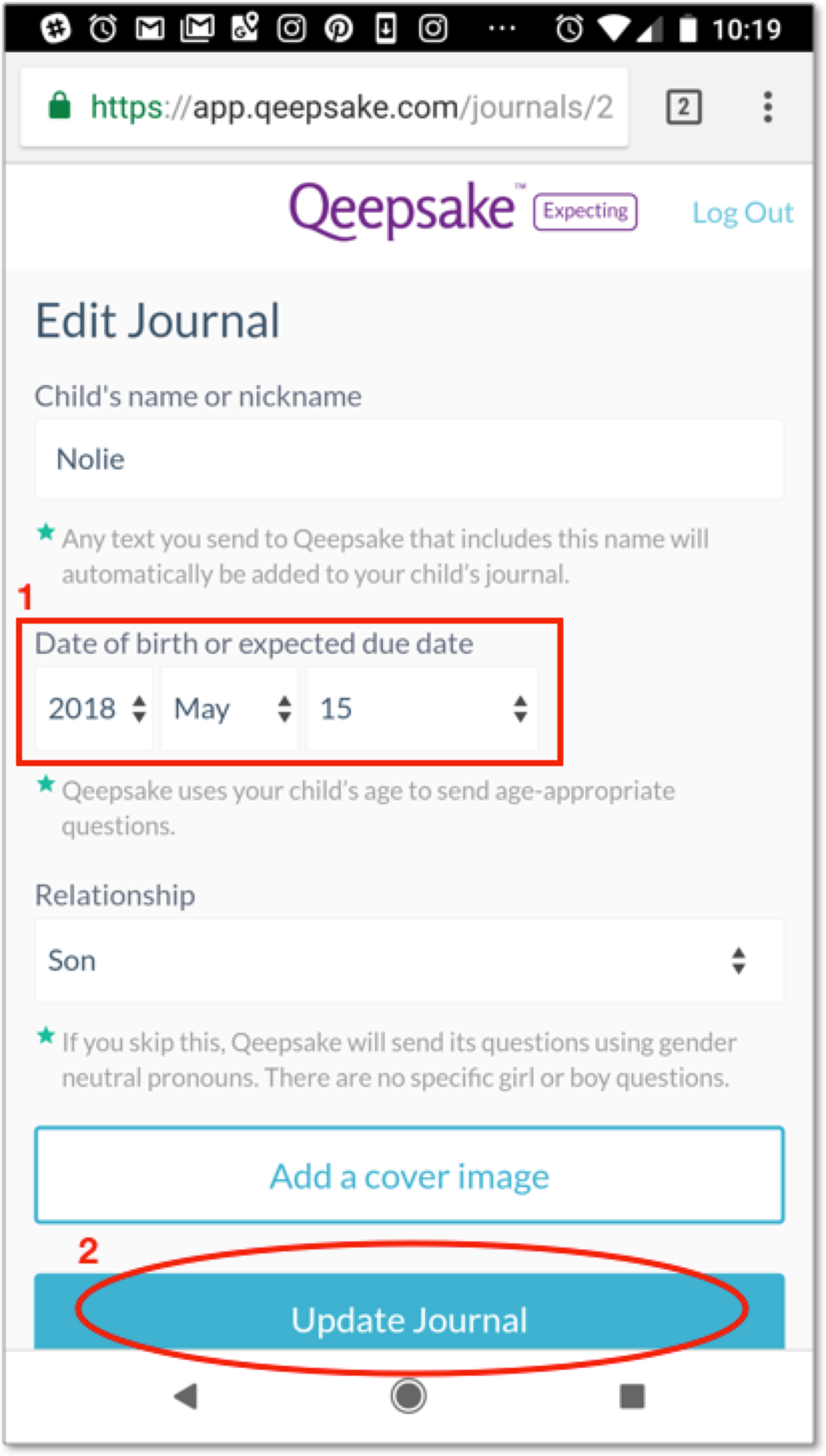 0
0
Was this article helpful?
0 out of 0 found this helpful