1. Log into your account through the mobile app or online and click on the name of the expecting journal.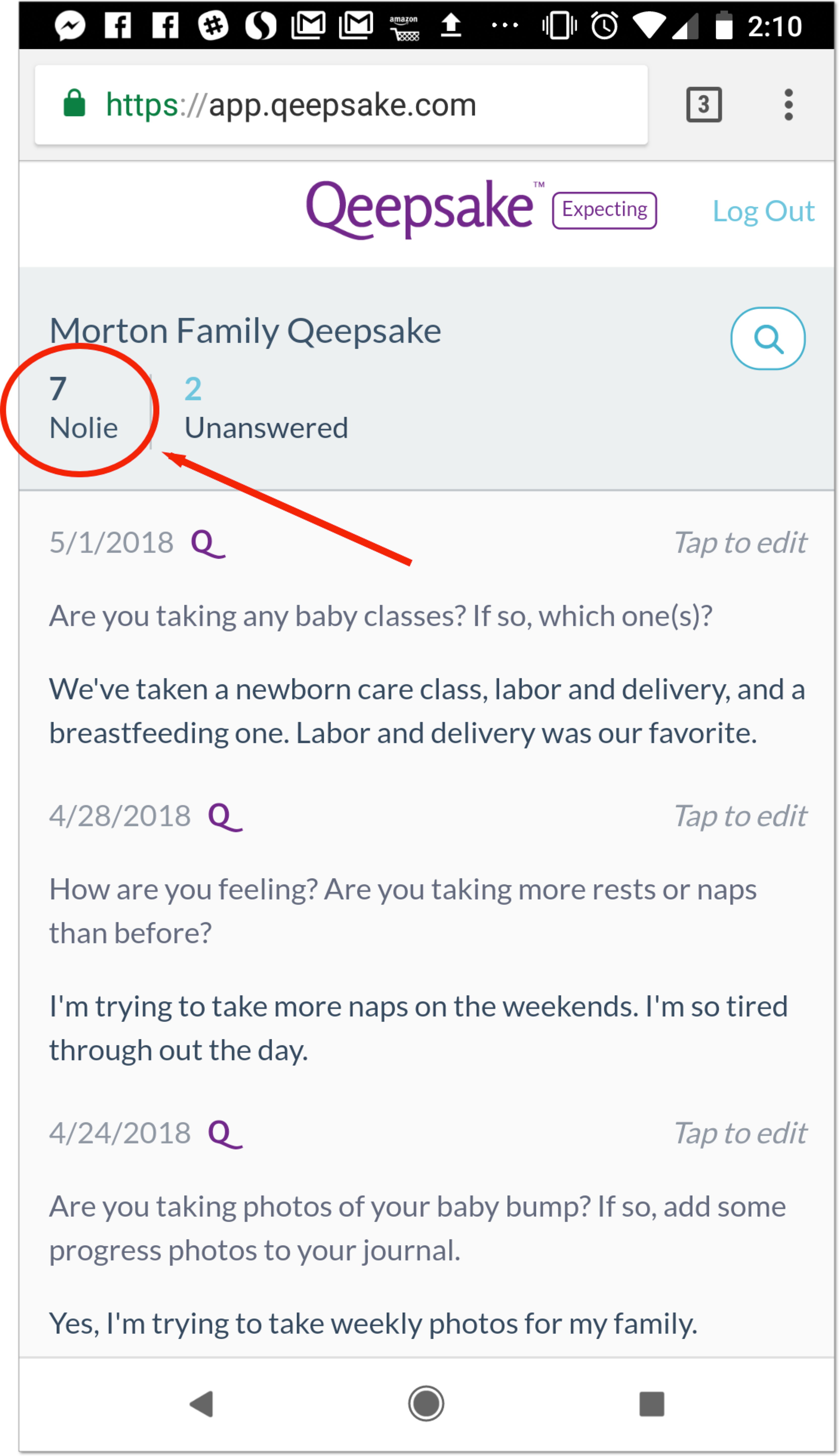 2. Click on the gear icon next to the journal name. This takes you to the journal settings page.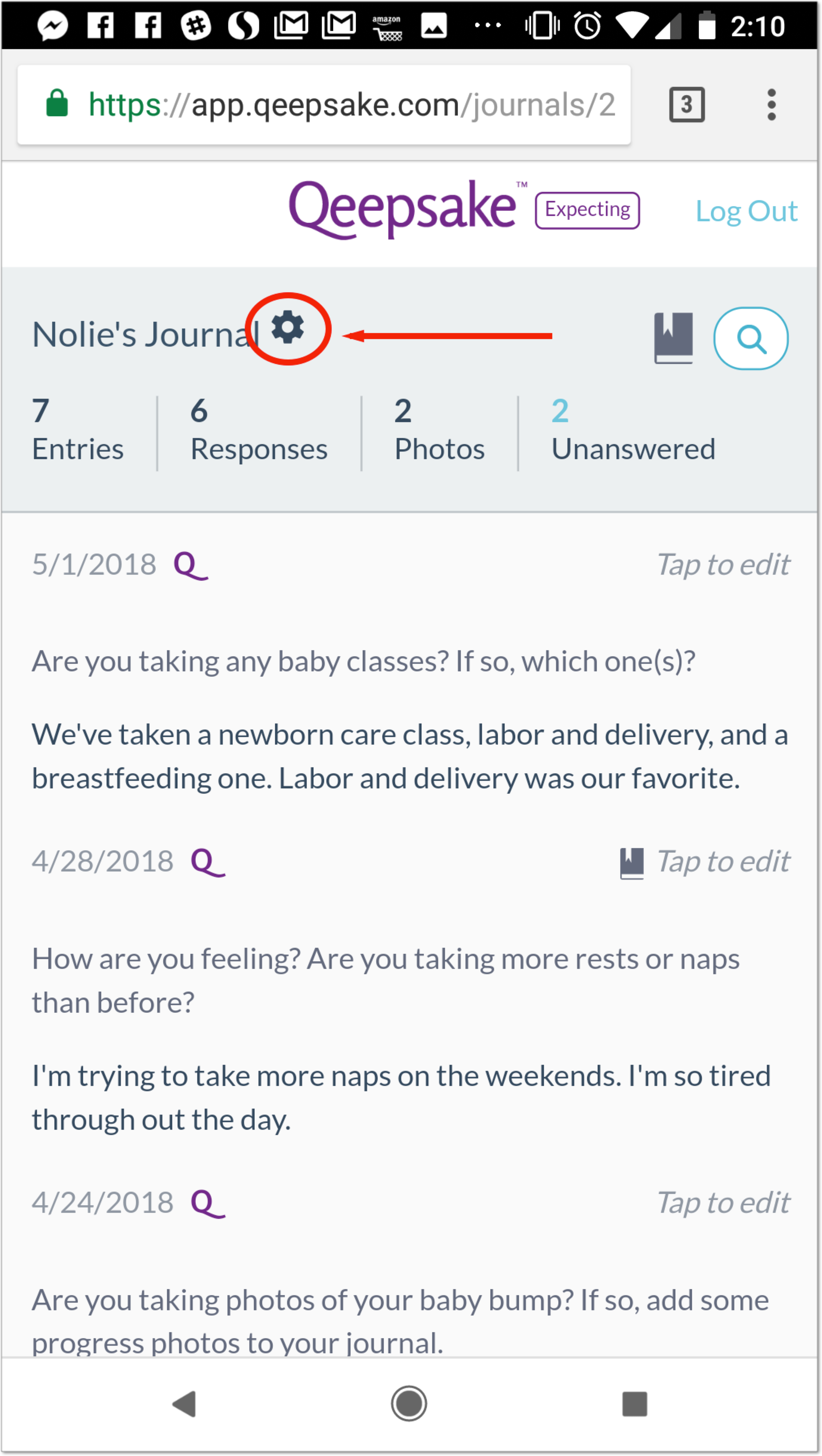 3. You will want to change the DOB inside the journal to the child's birth date. Note - the date needs to be set to either today's date or an earlier date for your account to switch between the expecting questions to the baby questions.