At this time, you can't add or delete a journal from the mobile app. However, you can make these changes online (in a web browser).
To add a journal: 
Log into your account online at app.qeepsake.com
To add a journal, go to app.qeepsake.com/journals/new or click on this link in the menu: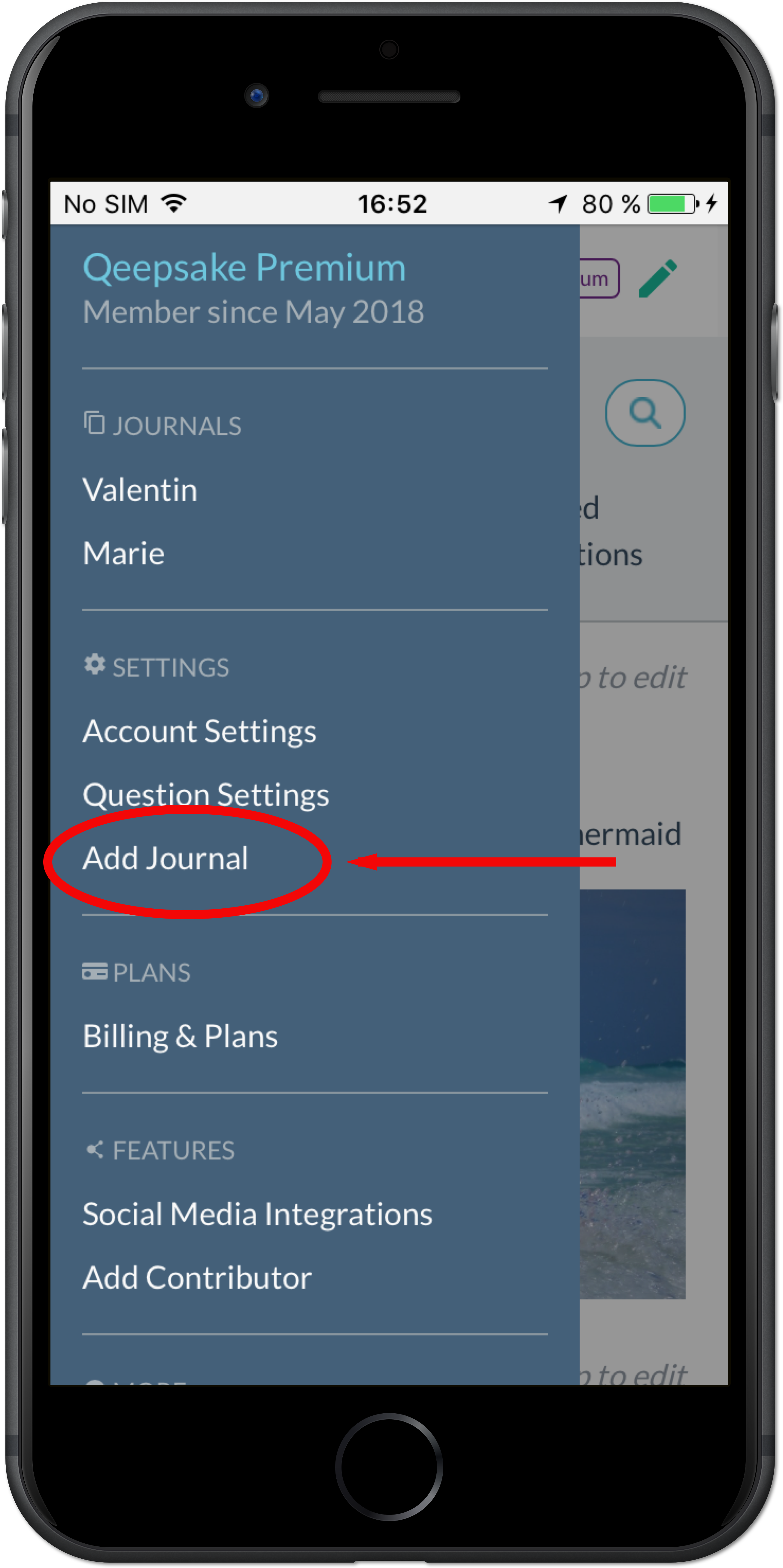 Here's an article explaining how to delete a journal.