To add a journal:
Open the app and click on the Account & Settings button in the menu.
Now click on the Journal Settings button.
Click on the purple plus (+) icon to add another child's journal.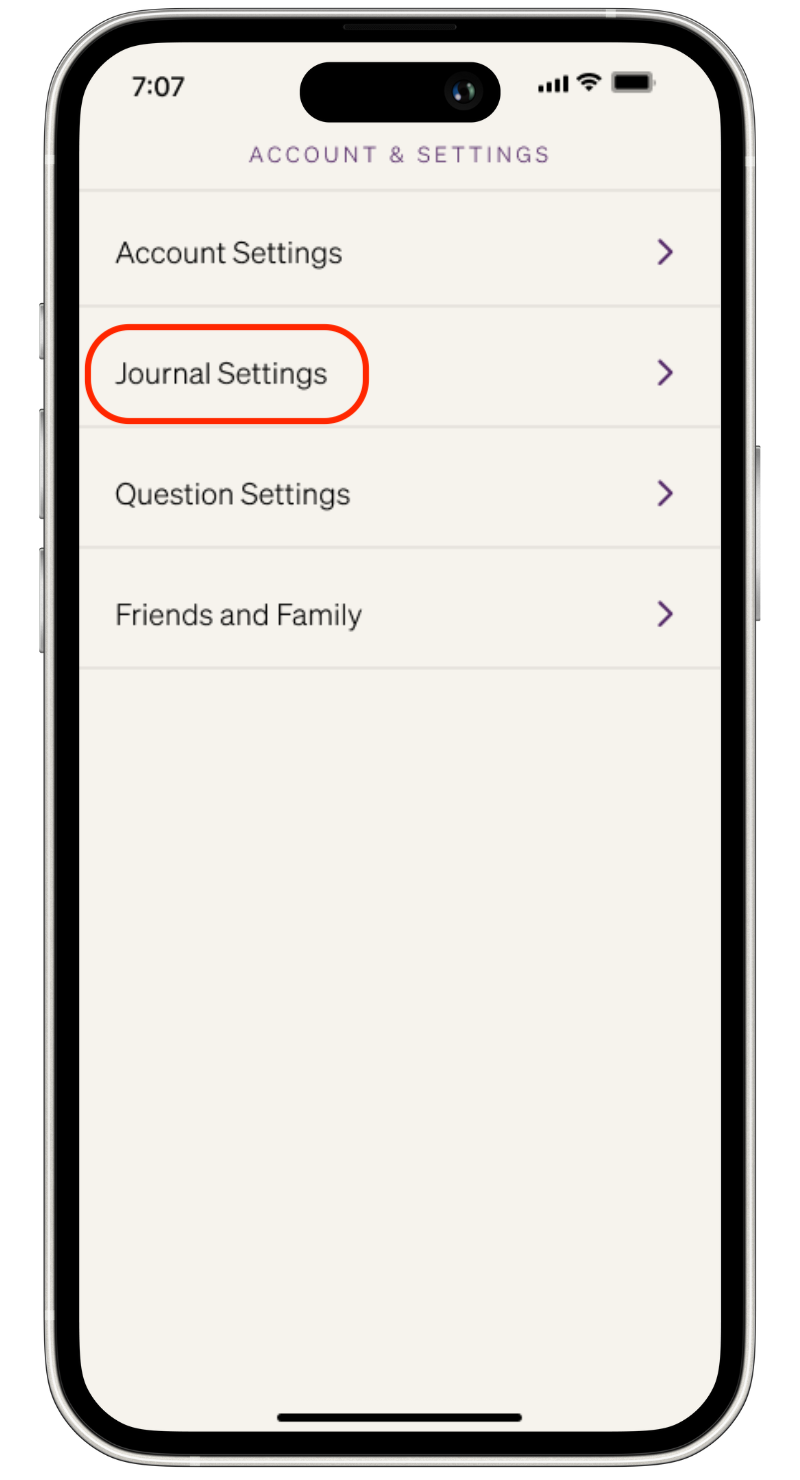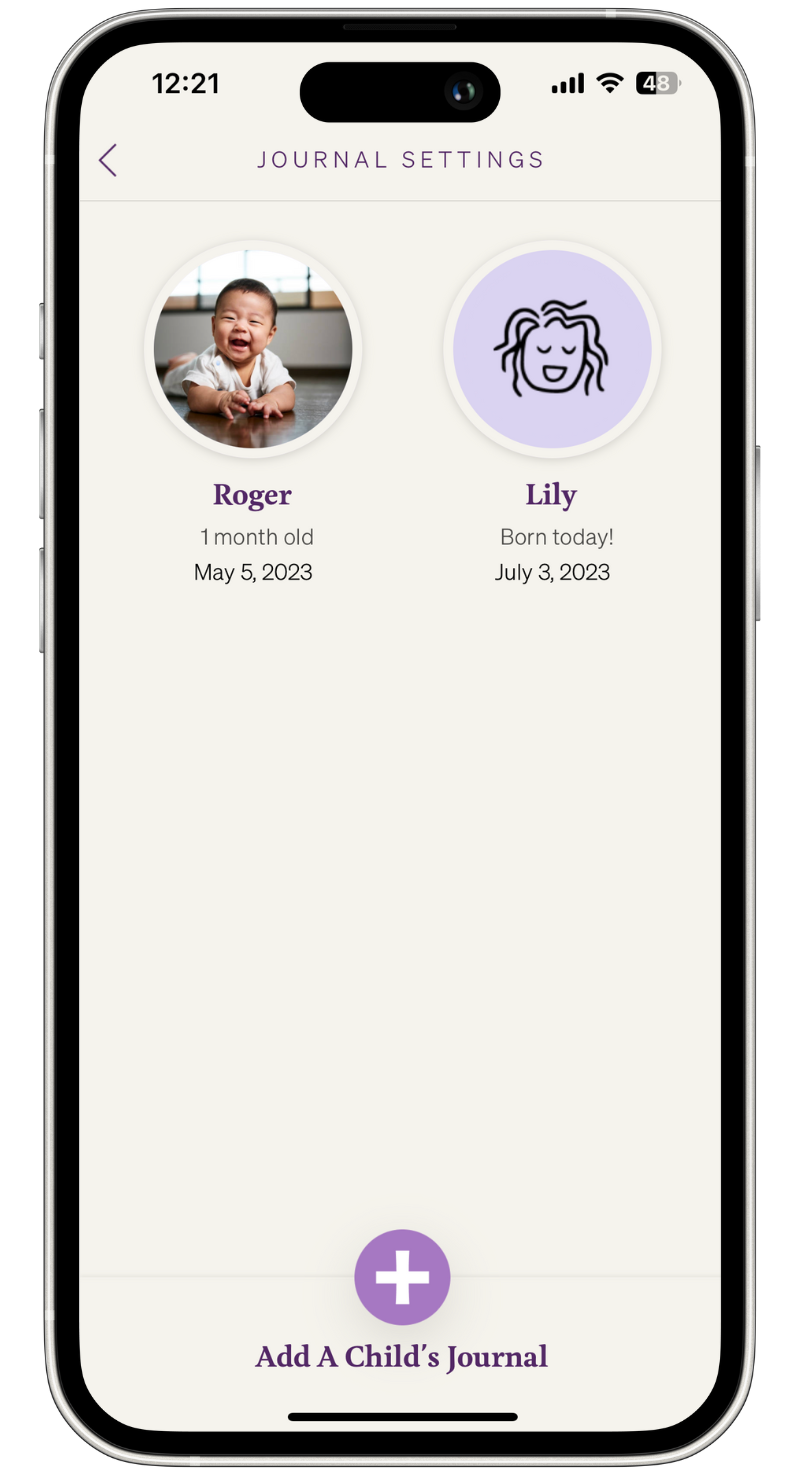 If you have a maternity journal and you add another child to your existing account, you'll automatically move to the two-week upgraded membership.
7
-5
Was this article helpful?
1 out of 7 found this helpful