Congratulations on your purchase!
Below is a screenshot with instructions on how to invite a contributor.
1. Log into your account online at app.qeepsake.com and click on the menu icon. Now click on the "Add Contributor" button. Or simply click on this link.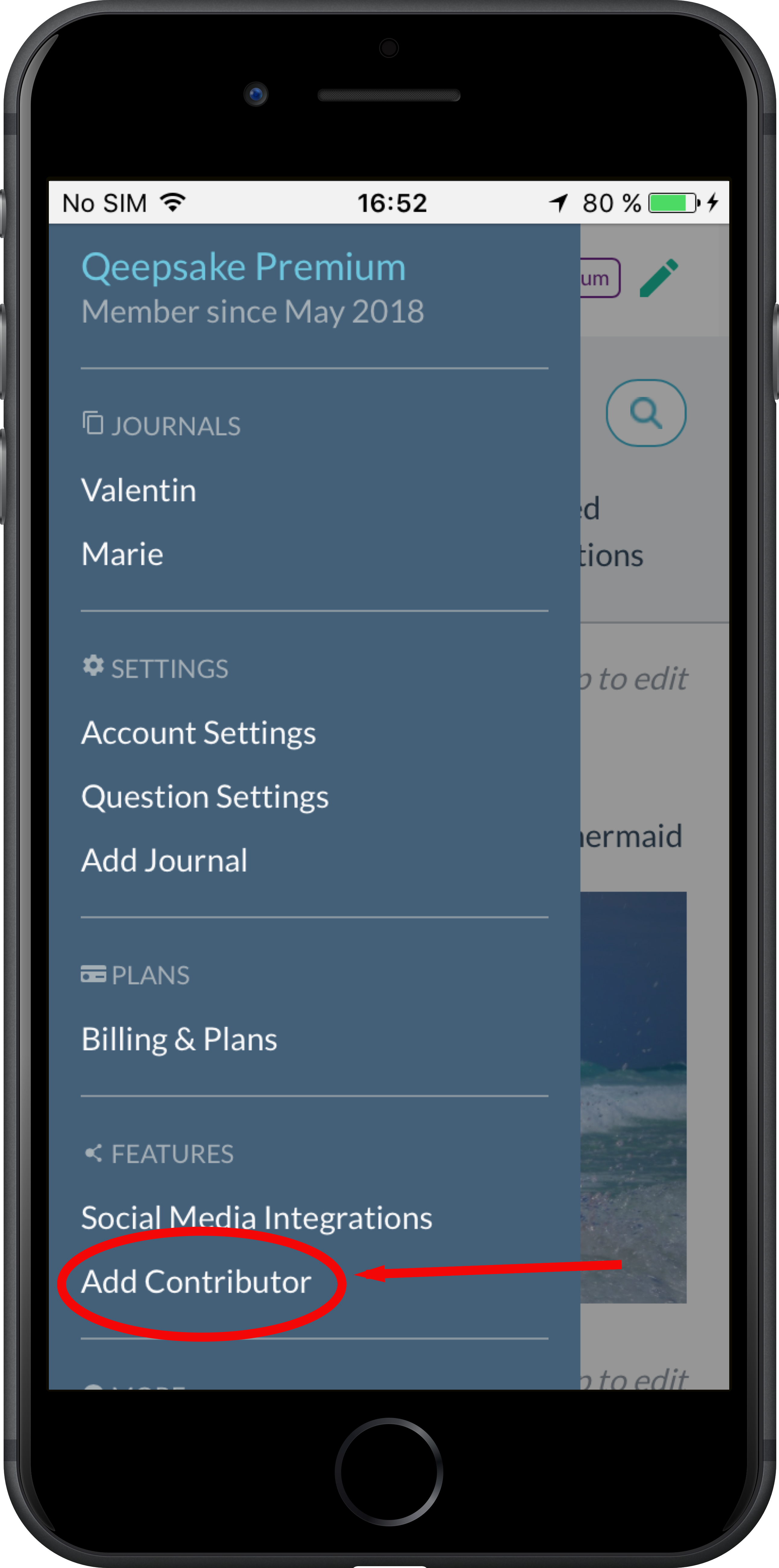 2. Add the Contributor's name and email address. Next, we'll email them a link where they finish setting up their account. They need to verify their phone number and question time before they can receive their questions. Note - they can always change their question frequency at a later date.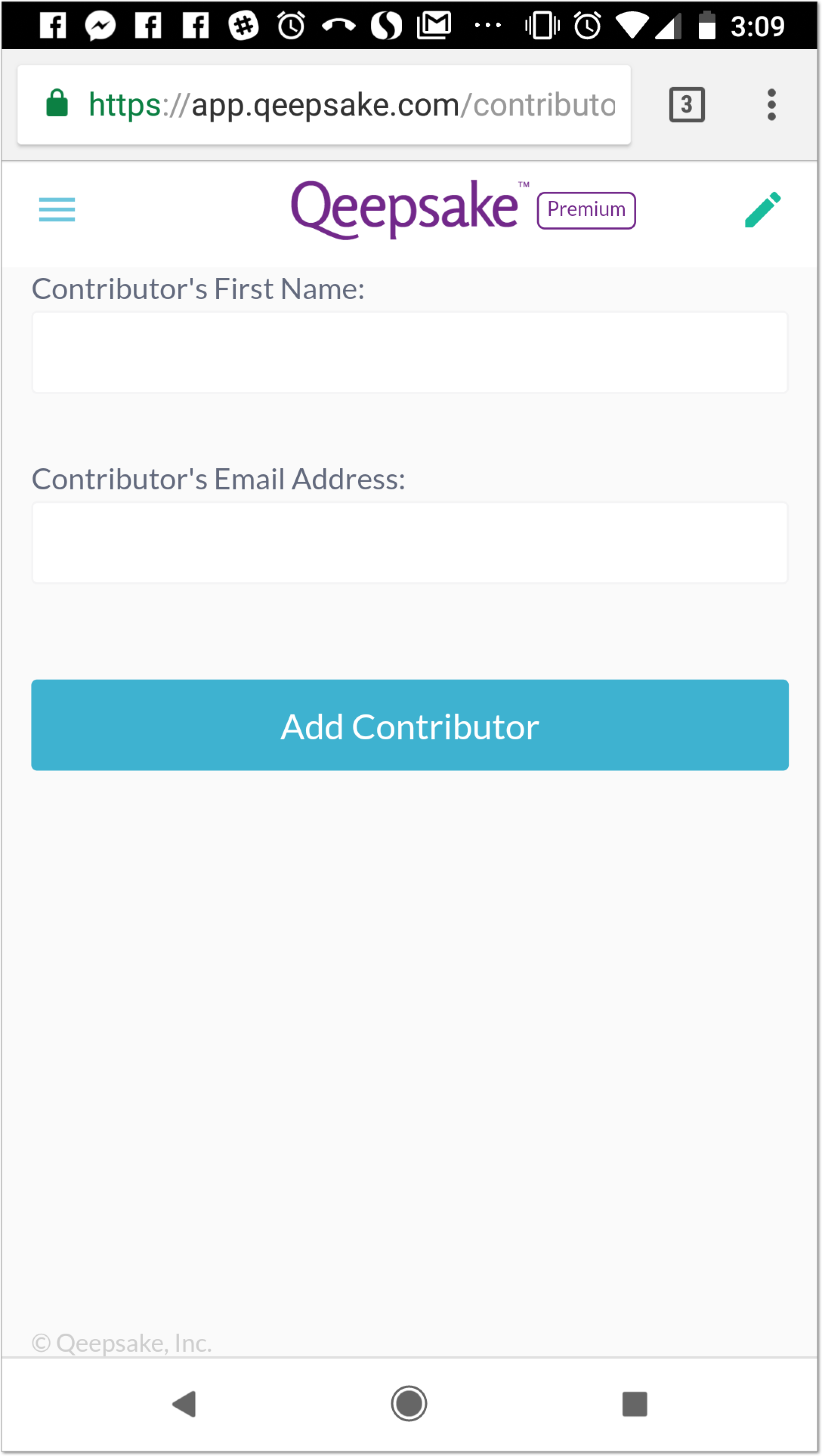 If your contributor is having problems or already has an account, contact us at support@qeepsake.com and we'll help them out.
**We do not support (yet) adding a contributor through the mobile app.** You'll need to log into your account via a web browser to add a contributor to your account.