Congratulations on the upcoming addition to your family! We hope you're doing well!
What can I do on my 'Expecting' plan?
During your onboarding process, you get to choose if you want maternity questions or if you'd rather wait until your baby is born (you'll then receive baby questions).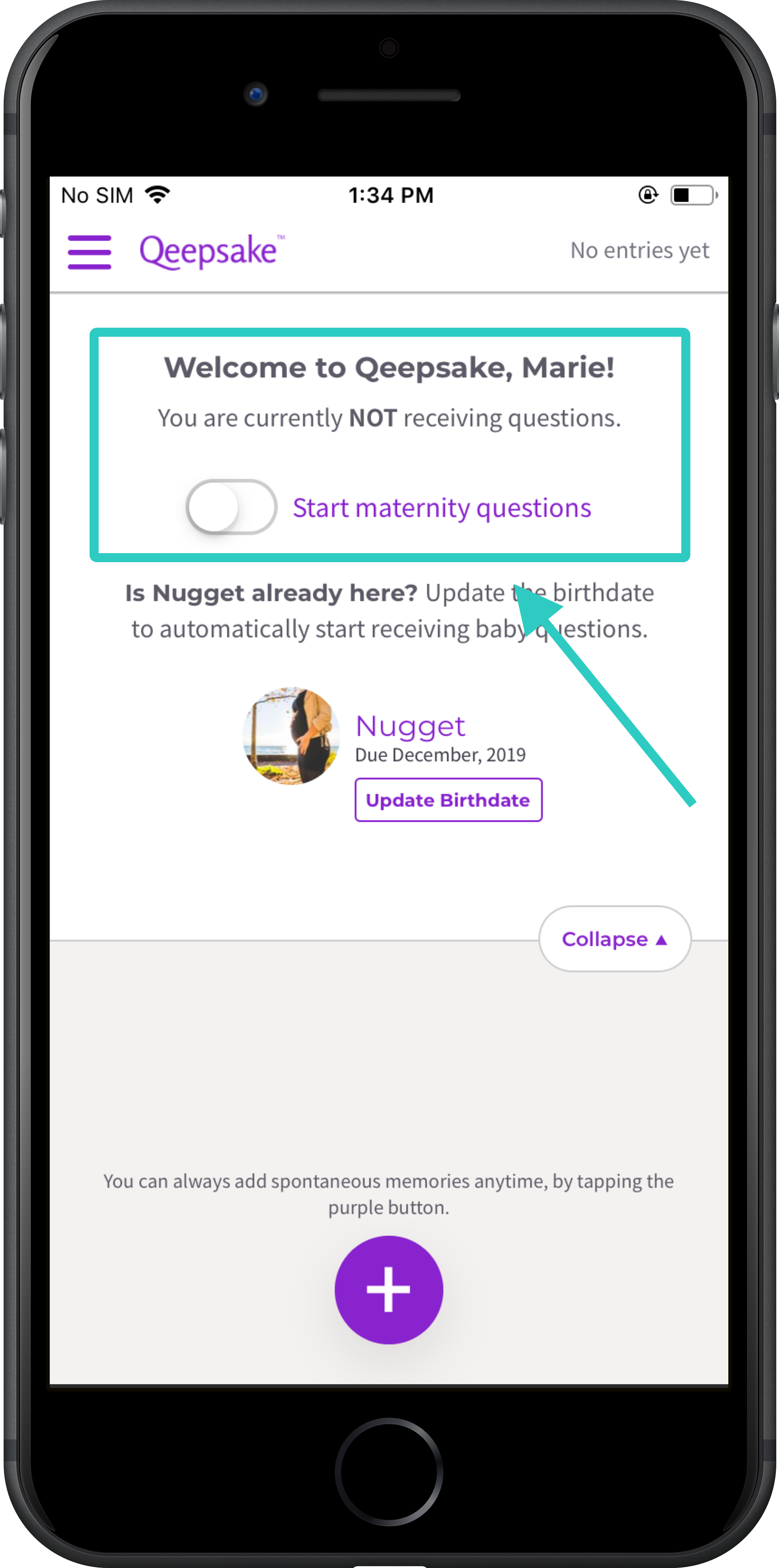 By default, you'll get 3 maternity questions per week.

You can add up to 20 spontaneous text memories and up to 5 photos a month using our mobile app.
What happens when the due date arrives?
You'll stop receiving questions when your due date arrives.
1. If your baby is already here, log into the app to turn on baby questions.
2. If your baby has not arrived yet, log in and change the due date to resume receiving maternity questions.

Can I add another child to my account
?