Congratulations! Qeepsake has expecting questions as well as pregnancy, adoption, and IVF milestones so you can capture and cherish this incredibly special part of your journey.
During sign-up, you'll have the option to start receiving expecting questions right away or to wait for questions until your little one arrives.
At this point, you can change your child's date of birth in journal settings in the Qeepsake App.
What is Qeepsake's 'Expecting' Plan?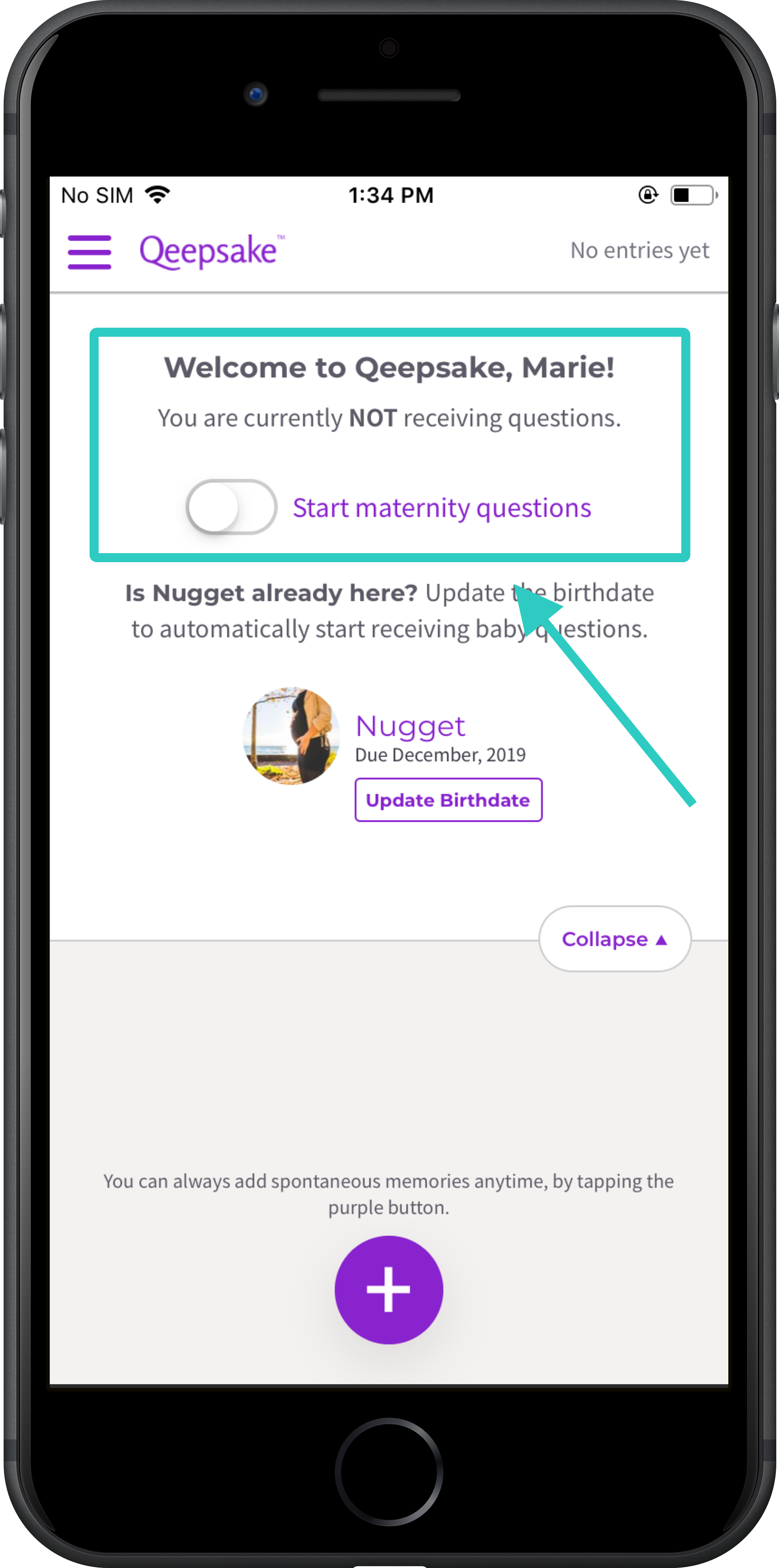 While expecting, you'll receive three questions per week about this special time.

You can add up to 20 spontaneous text memories and up to 5 photos a month using our mobile app.

If you upgrade from Expecting to a Plus or Premium Account, you can choose to receive questions more frequently, and begin texting in photos, along with other exclusive Qeepsake features!
What happens when my child arrives?
You'll stop receiving questions when your selected due date arrives.
1. If your child is here, log into the app to turn on questions for your little one.
2. If your child has not arrived yet, log in and change the due date to keep receiving expecting questions.

1
1
Was this article helpful?
1 out of 1 found this helpful