You can text a photo to Qeepsake as a response to a question or as a spontaneous entry.
You can easily add the photos stored in your phone to your entries using the mobile app.
Using the mobile app, you can add up to 4 photos to an entry using the collage feature.
Adding a photo to your entries on the mobile app: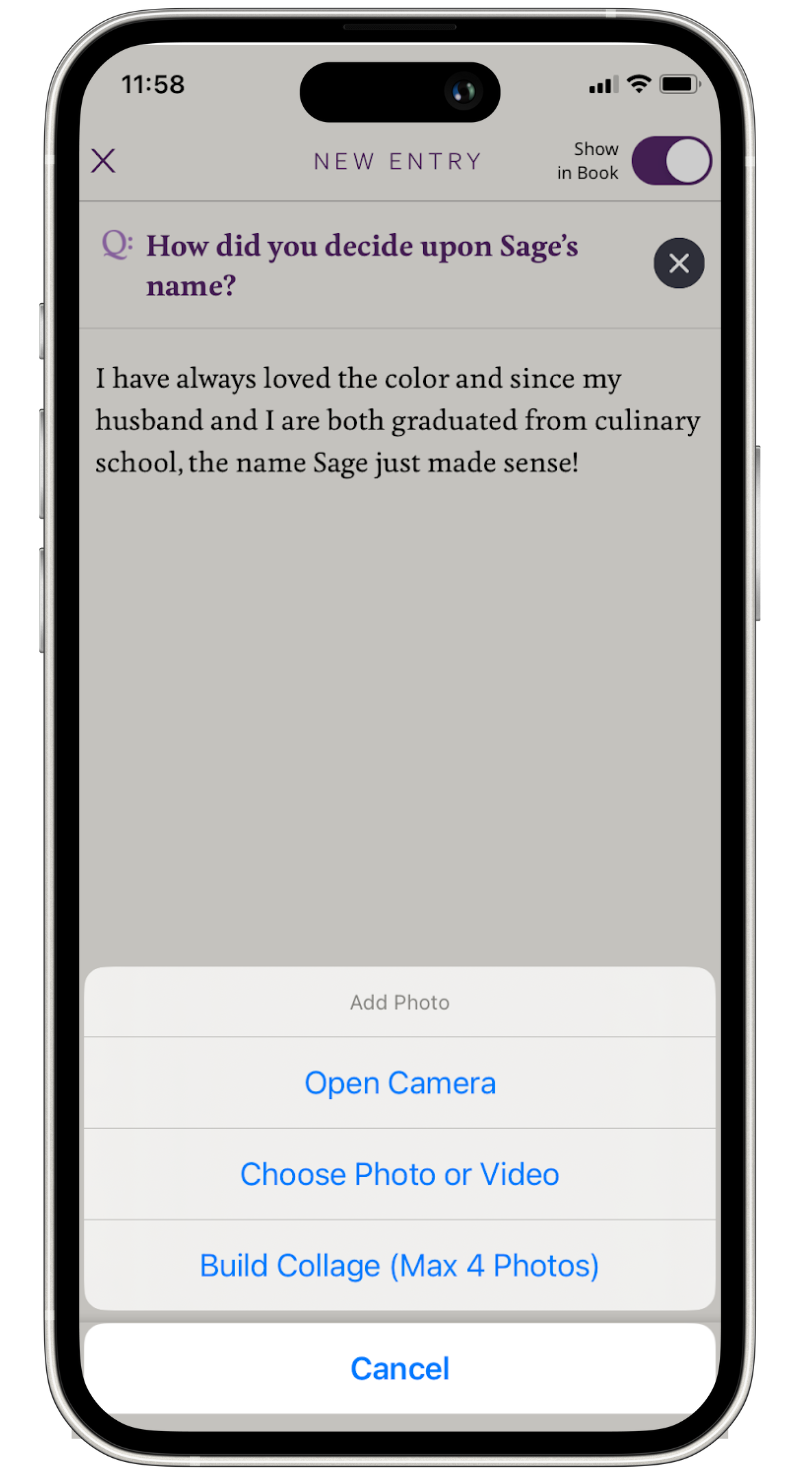 Texting Qeepsake a picture:
Text a photo to the same phone number your Qeepsake questions come from.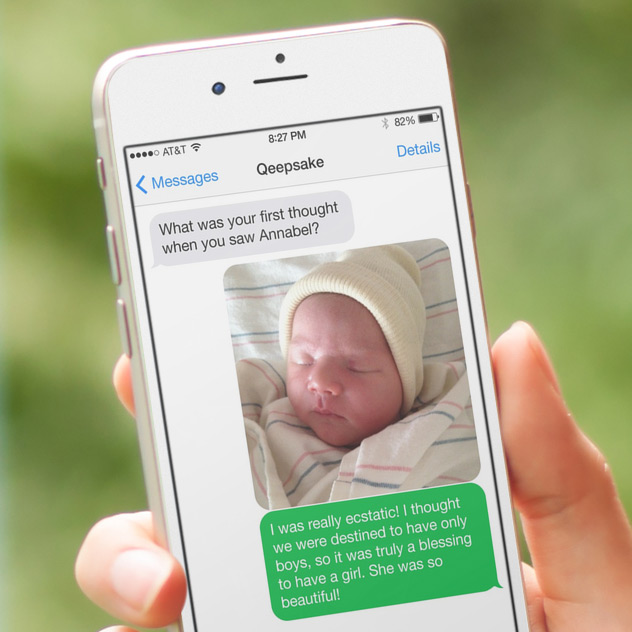 5
1
Was this article helpful?
3 out of 5 found this helpful