On Qeepsake Plus or Premium, you can respond to previous questions you didn't answer in the mobile app or online. Qeepsake always attaches your text message response to the most recent question we sent you (except if you skipped your last question).
In the mobile app
You can access your 'Previous Questions' feed at the top of your screen. If you have multiple children, you have to click on the journal icon to access this feed. You can also find questions you previously missed when scrolling through your feed of recent entries. Feel free to tap "Remove Question" to have that question disappear from your previous questions feed.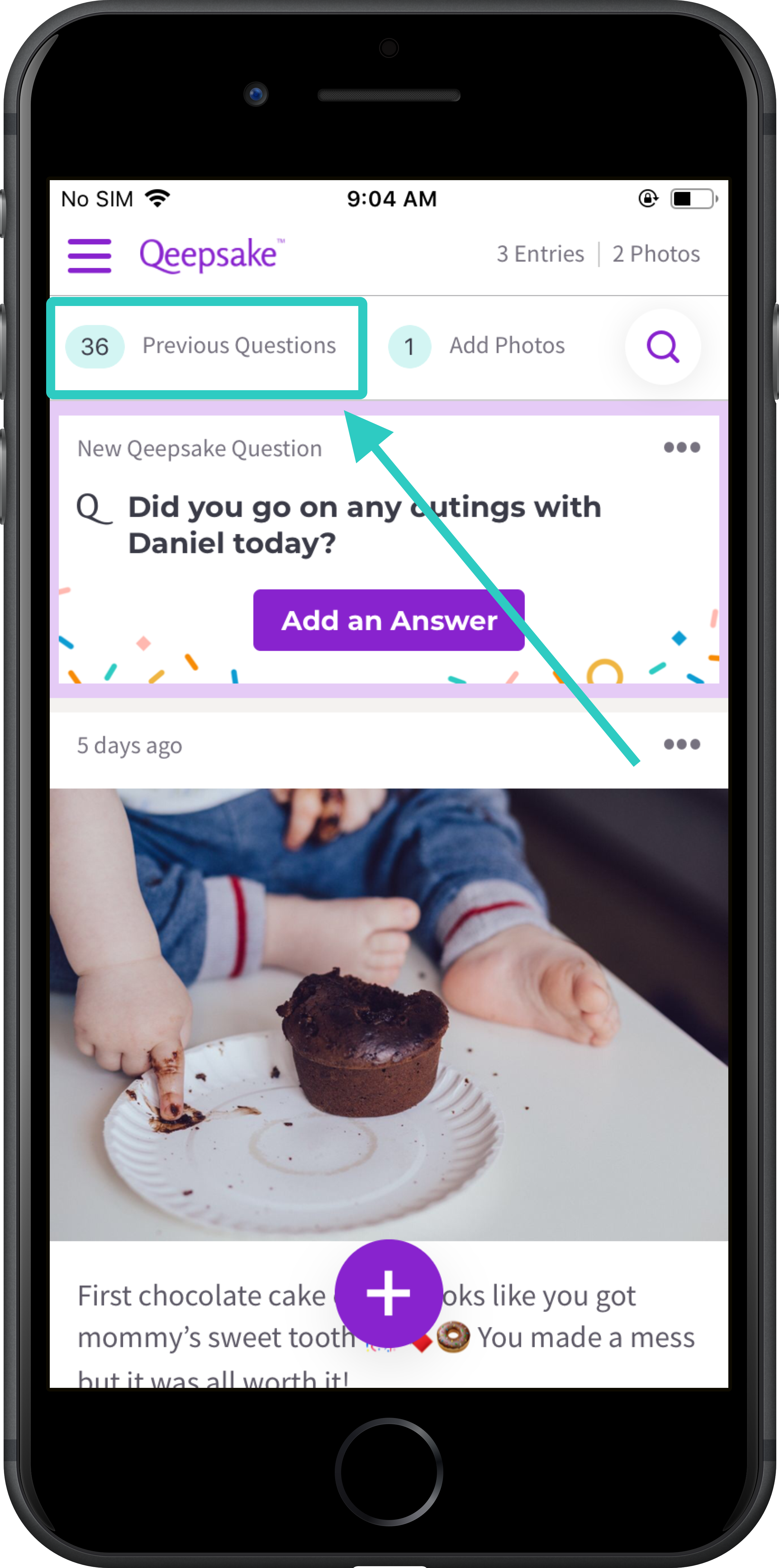 On the website
You can access your Previous Questions at this link: app.qeepsake.com/sent_questions. If you do not see a 'Previous Questions' tab, it simply means that you do not have any questions that you missed.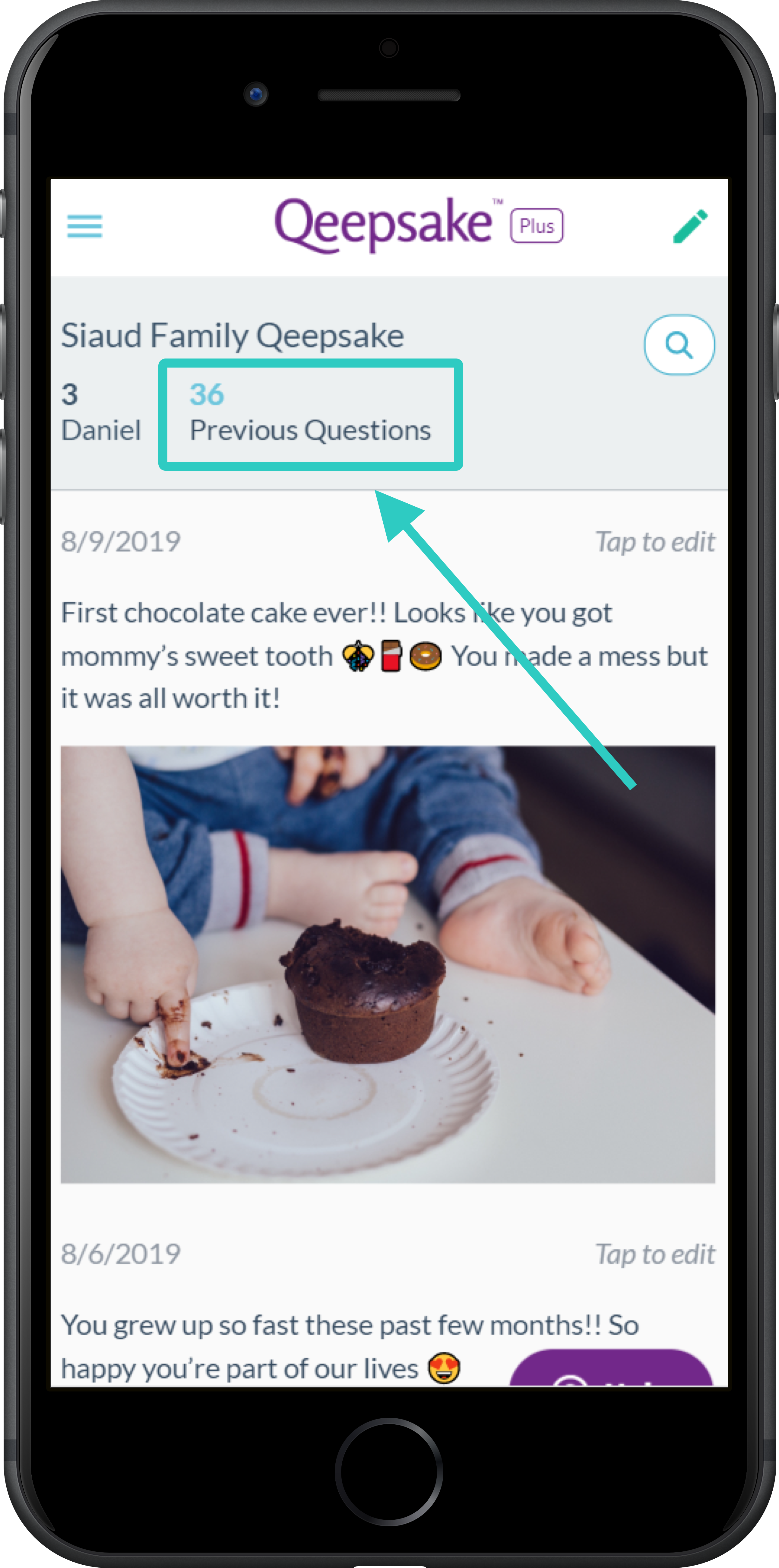 Upgrading from the Lite plan to a paid Qeepsake plan will make all questions you never answered visible and available for answering.
**Note** when you answer a previous missed question, your entry's date will be the date you received the question, not the date you answered it. You can always change the date by clicking on the calendar icon.
More info about Qeepsake's plans can be found here: app.qeepsake.com/plans
3
-3
Was this article helpful?
0 out of 3 found this helpful