Turning off auto-renewal allows you to access your Qeepsake entries while not getting charged for another year of service. Instead, you'll be moved to Qeepsake's free plan - Qeepsake Lite. 
To turn off auto-renewal do the following:
1. Go to the Account Settings page. There is a link to the cancellation/auto-renewal form on the bottom of the page - https://app.qeepsake.com/users/cancel_account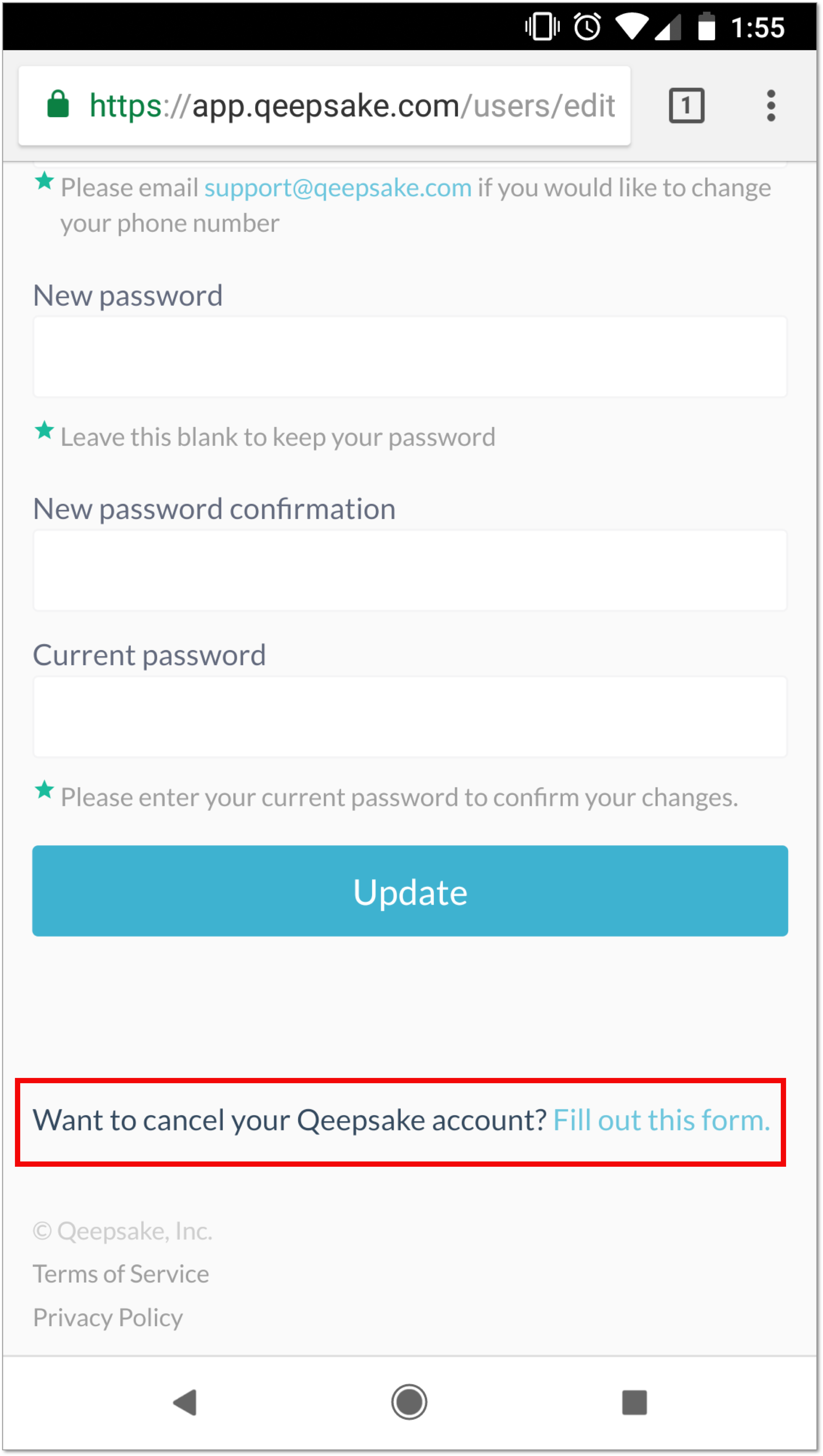 2. Click on the "Continue Cancellation" button - which takes you to the form to turn off auto-renewal.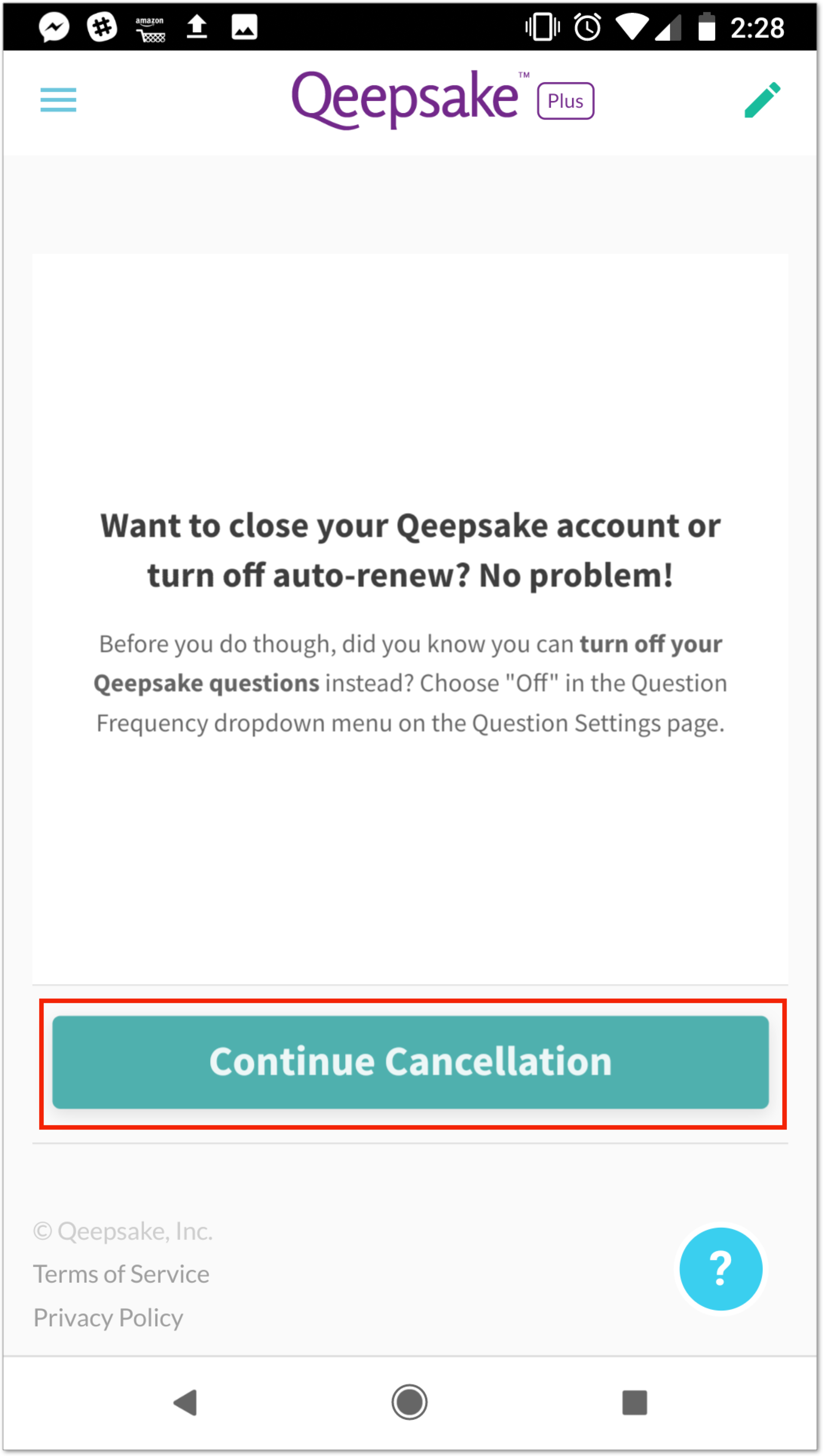 3. Click on the "Submit a request to turn off my auto-renewal" and give us feedback on why you want to turn off auto-renewal.