Ordering your children's book just got easier with the new Qeepsake Shopping Cart!
---
As of April 2023, multiple books can be placed in a single order when shipping to the same address!
Once you have reviewed your Qeepsake Book, you now have the ability to add it to a cart. This will keep a saved state* of your Qeepsake Book in the cart until you are ready to complete your order.
*Note that while you'll still be able to add or edit entries to your journal, any new changes will not appear in the book version saved in your cart. To apply changes, remove that item fully from your cart and re-add once you've completed your edits.
Once you have added your first book to the cart, you will have the option to start a new book after with a different date range, cover photo, dedication, etc.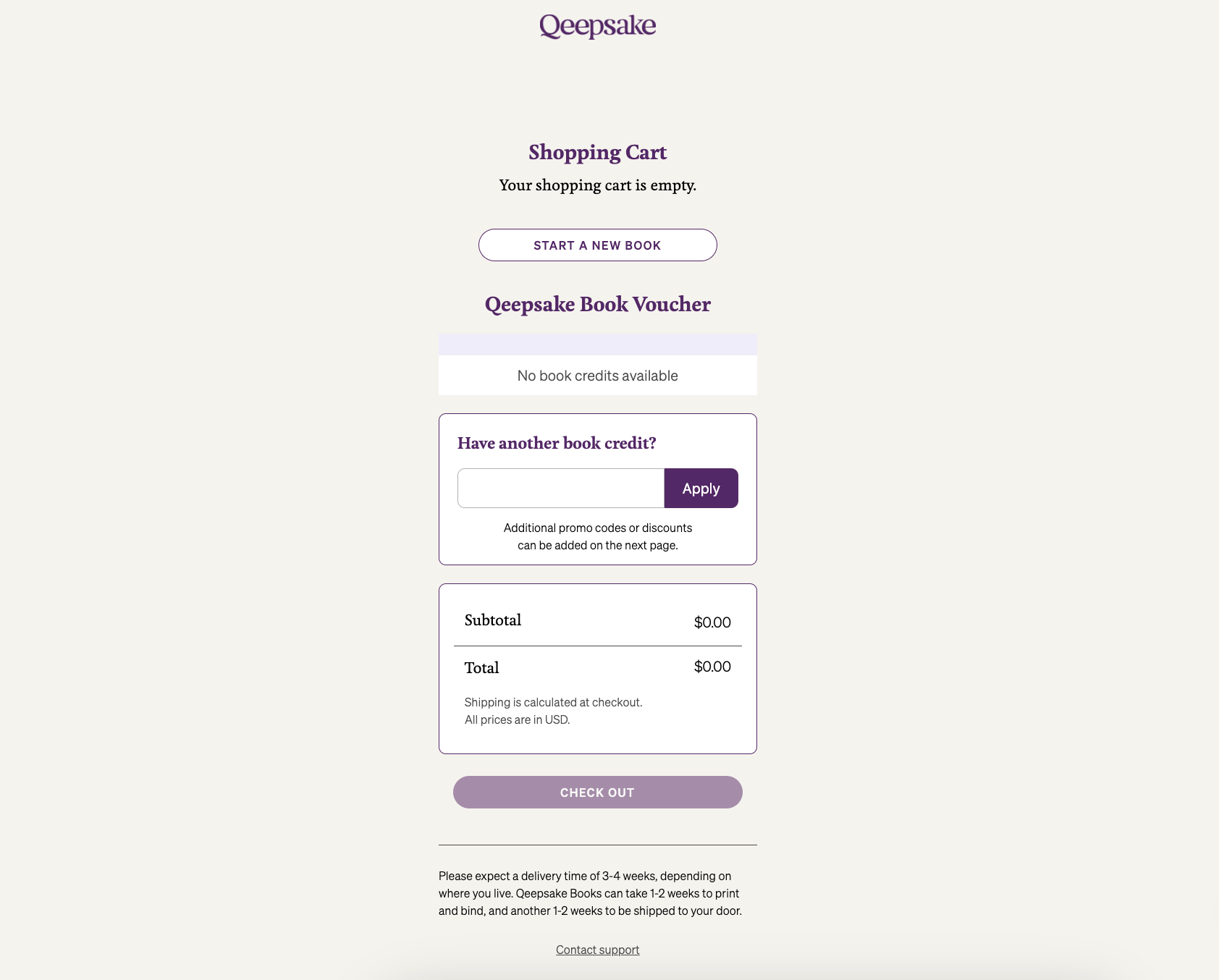 You will also have the ability to add one or multiple of your applicable book credits to the order!
Shipping is flat-rate FedEx Express shipping (tracking is provided via email) to the US ($12) and Canada ($15) per order. If you are shipping multiple books, it costs an additional $2 per book in the cart. All shipping prices are visible during the check-out process.
If you have questions about ordering your Qeepsake Book, shipping multiple books, or anything else, please reach out to us at support@qeepsake.com and our rockstar support team would be happy to help you out!
---
All prices are listed in USD.
3
1
Was this article helpful?
2 out of 3 found this helpful